Cocktail Dresses- 75+ Images Ideas
What to Wear to a Cocktail Party : Easy Fashion Tips, Styles and Ideas
Whenever there is a special occasion for us to show up, we immediately start thinking about what to wear. So, what to wear to a Cocktail Party? It figures that if you are going to this kind of party that you'll want to wear a cocktail dress, but while that sounds simple, consider it in the context of the event details. Even though the invitation says the same 'cocktail attire' dress code, your best friend's wedding will require very different attire than a corporate event or fashion party.
If you attending an actual event that requires a cocktail dress code, your attire will alter depending on the type of event as well as place and time the party is held. Make sure you're following the right formal etiquette, for example, an event taking place at a hotel will call for a dressier outfit than something held at a public restaurant, and definitely more so than a party held at someone's home. For this reason, every detail should be thoroughly studied for the choice of your attire, makeup or hairstyle which will complete your final look.
Cocktail Attire Fashion Tips and Ideas
What to Wear to a Cocktail Party
Determine the Formality
While in theory, all cocktail parties are relatively formal functions, there is a great deal of variation between different events. It is crucial you understand what type of event you'll be attending. Are you going to be having cocktails with a bunch of girls celebrating a hen do? Or are you just going to be socializing with the women from work at a more formal affair?
Attire Ideas for Business Cocktail Party
In term of time the party is held, a cocktail party would usually be planned prior to lunch or dinner, but nowadays many hotels and bars will host cocktail hours between 4pm and 6pm as a way of luring customers in, where they may stay for many hours. So, in general, this party is suitable for the evening, which is more formal than casual clothes but less formal than evening wear.
However, if for some case you're are invited to an event in the afternoon, pay attention that while evening occasions suggest a more formal fête, those that scheduled earlier in the afternoon or day require simpler and more natural manner.
Not to mention, never underestimate sense of fashion and personality of the host or hostess who invites you. If your host is known to be old-fashioned or traditional, dress more conservatively than you would if the host has a more relaxed interpretation of cocktail attire.
Conservative and Smart Fashion Cocktail Attire
Edgy Fashion Cocktail Attire
Keep in mind that cocktail party means 'semi-formal' or 'dressy casual' in most glamour look, so do not overdressed. Keep it classy and elegant. If you want to be sure to make a good first impression, your best bet is to channel sophisticated. If you're afraid of being overdressed, understand that casual is not the opposite of looking overdressed. A minimalist slip dress is an elegant option that won't run the risk of looking overly fancy or informal. Think anything ranging from a shift dress with dressy shoes, to skinny cigarette trousers worn with a silk camisole and tailored blazer.
Simple and Elegant Slip Dress Cocktail Attire
Be Seasonal
Obviously, in term of season when the party is held, you need to choose an ensemble that is appropriate for the time of year and style it accordingly. Pick items in fabrics, colors, and prints that suit the season. A colorful floral number, light fabrics, pink or soft pastel shades, as well as strappy heeled sandals might be just right for a springtime soirée, while for summer you can go bold in something bright, alluring cut, or fully printed.
What to Wear to a Spring Cocktail Party
What to Wear to a Summer Cocktail Party
In fall season, the event will likely call for closed-toed shoes, along with attire in rich earthy tones and warm neutrals made of luxe textures like satin or velvet. As for a winter party, opt for finely warm staples made of wool or silk in deep jewel tones, along with an evening coat and winter accessories such as tights, gloves, or a pair of beautiful little ankle boots.
What to Wear to a Fall Cocktail Party
What to Wear to a Winter Cocktail Party
Dress It Up
Conventionally, cocktail dress code etiquette states that a dress's length should sit at mid-thigh to knee length, but nowadays, your archetypal cocktail frock can go for something a little shorter – with a little flirt, if you wish. As for a safe bet, appropriate lengths could fall somewhere between mid-thigh and mid-calf. Don't go with a floor-skimming gown or dangerously short minis.
Fabulous Style Cocktail Party Dress Ideas
Even though cocktail attire says 'semi-formal' on its dress code, dress it up. Get the most breathtaking combo, even if you need to spend more time on finding the right one. Forget about any casual fabrics such as jersey or denim. Save your casual wardrobe staples including flip-flop, casual pants, t-shirts, backpacks, etc. Opt for pieces that come with exciting embellishments, asymmetrical accents or a bold print, but keep it elegant and classy. At a cocktail party you have the perfect excuse to go glam, so don't shy away from the wow factor.
Plus Size Dress Codes to a Cocktail from debshops
Additionally, although most women seem to be familiar that a little black dress is an ideal variant for every occasion, do not strictly follow this instinct since you will still have a lot of choices to wear different colors – with various prints or patterns. Whether it's metallic, sequin, bright color, striking details, or even donning 'pop of color', play with those other element that is best informed by the time of year.
Glam and Shine Metallic Cocktail Attire
If you still want to go with the little black one, opt for pieces that will instantly make people wonder 'who is that girl?' Whether you opt for a dress with interesting neckline or with chic detailing and cut, you can truly never go wrong with a glamorous classy look.
Classy and Elegant Cocktail Little Black Dress
Mix and Match Cocktail Attire
Cocktail parties aren't just for cocktail dresses. Even sometimes the problem with shopping for a cocktail frock is the terrible sense that you'll wear it once or twice, and then, after a couple of years, it'll go to the back of your wardrobe and you'll never look at it again. If this really bothers you, you might want to opt for a mix-and-match outfit. From flattering tops with details, colors, and prints to various styles of skirts and tailored trousers, experiment your mix-and-match fashion skill, even to the cocktail frocks layered with top underneath.
Cocktail Fashion Attire with Separate Pieces
Not only it creates sweet and lovely attire, skirts are an amazing alternative and totally versatile to mix-and-match. Pair it up with a feminine blouse or create a look that resembles a dress with a matching set. As for those who are heading a refined androgynous look, menswear inspired outfits including tailored trousers, tuxedo suits or a jumpsuit can definitely rock these looks. Complete your look with natural makeup and dainty accessories to add a dose of femininity to your menswear-inspired style.
Menswear Inspired Fashion Attire for Cocktail Party
What to Wear for Any Type of Party Dress Code, From Festive Attire to Dressy Casual
What does "festive attire" even mean? For anyone confused about party dress codes, both classic and creative, we've got style experts on call to demystify the complicated world of party attire for women and men.
As if figuring out what to wear on the average day weren't hard enough. Now you have to decipher what's "casual chic" versus "festive cocktail attire." "Hosts are getting so creative with dress codes that guests are left scratching their heads," says Derek Guillemette, the former director of ready-to-wear for Rent the Runway. Customers frequently ask the company's personal stylists about which styles will fit well and fit within a certain dress code. And it's not only women—men are stumped, too. To the rescue comes our handy invitation-to-English dictionary, so you and your other half can rise to any occasion in style.
If the Dress Code Is Black Tie (aka Formal Attire)
Translation: Formal and glamorous.
Women Should Wear: A tea- or floor-length gown is the way to go for upscale party, like formal weddings, charity galas, fancy holiday parties, and awards ceremonies. Be a celebrity for the night and strut your stuff in a gorgeous satin, taffeta, or beaded number. Try a Hepburn-esque column or an A-line in red, navy, or emerald, which stands out from black and complements many skin tones, Guillemette says. As for accessories, "choose a dramatic necklace or dangling earrings, but never both." When in doubt, opt for time-honored classics, like diamond drops or a pearl necklace, over something too costume-y. And an evening bag is a must; invest in one metallic clutch that can look dressed up or down for all your parties. Finally, be wary of trains and fishtails (no one wants to trip at a black-tie holiday gala), loud prints (rethink that cheetah dress), and body-conscious styles (save them for A Night at the Roxbury). In the South, the rules of black tie attire are strictly adhered to and decorum prevails, says Tara Guérard, the owner of Soirée, in Charleston, S.C., an event planning and design company. Be especially mindful about not spilling out of necklines and slits.
Men Should Wear: A tuxedo with a black bow tie. "Make it a real tie, not a clip-on," Guillemette says. Whether you rent or buy, select a trend-defying notch- or peak-lapel jacket with one or two buttons. The dress code tends to be more lax on the West Coast, where more men are getting away with dark suits.
If the Dress Code Is Cocktail Attire (aka Semiformal or After-Five)
Translation: An elegant party dress and a great pair of heels.
Women Should Wear: "The LBD is your BFF for most weddings and engagement parties and many fund-raisers," says Catherine Loose, the director of fashion for Style-Architects, a styling and event-planning service in Minneapolis. Turn to rich fabrics, such as lace, chiffon, and velvet, to elevate the typical black with texture and dimension. But keep the hemline modest: two inches above the knee max. To test if your hemline is too short, stand with your hands at your sides; the dress shouldn't be higher than your fingertips. You can branch out to other shades, too: Jewel tones and icy pastels can be just as refined in simple silhouettes. It's also perfectly acceptable to splash out in dressy separates—say, brocade cigarette pants topped with a beaded shell. Whichever you choose, fancy footwear is mandatory. The daintier the high heel, the more graceful your shoes will look on the dance floor (even if you have two left feet).
Men Should Wear: Go for dashing and timeless. (Think Don Draper before the hangover.) "Wear a dark suit that's a well-fitted, toned-down version of a tux. That's what separates it from what you would wear in the boardroom," says Guillemette. "Stick to a white shirt, a dark tie, and black cap-toe oxfords." For the final touch: Give those dress shoes a respectable shine.
If the Dress Code Is Festive Attire (aka Holiday Attire, Creative Cocktail, or Dress to Impress)
Translation: Bring the razzle-dazzle.
Women Should Wear: "Color, bold jewelry, and sparkly details show you're ready to have a good time," Guillemette says. You'll often spot this dress code on invitations for holiday parties, but it doesn't mean you have to whip out the jingle-bell earrings. "Go all out with sophisticated bling and a vibrant dress," recommends San Diego lifestyle and etiquette expert Elaine Swann, who says that a jacquard skirt with a silky blouse works, too. Add more glad tidings with statement accents: a bib necklace, red pumps, velvet embellishments, or a glittery clutch. Don't let freezing temperatures put a damper on your fabulousness, says Loose: "In the Midwest, women often layer with a jewel-embellished cardigan, opaque tights, and heeled booties." And you can never go wrong with a statement coat.
Men Should Wear: "Go for a playful vibe with a velvet blazer or a classic suit with a fun tie," says Los Angeles–based stylist Eric Himel. But "fun" doesn't have to mean emblazoned with candy canes; you can also look for holiday-colored stripes or a tartan. Prefer to lose the stuffy Windsor knot? Pair gray flannel trousers with a green cashmere sweater, or try colored corduroys with an open-collar shirt and a tweed sport jacket.
If the Dress Code Is Dressy Resort Attire (aka Island Chic, Garden Party, Outdoor Wedding)
Translation: Easy and breezy with a touch of elegance.
Women Should Wear: Balance fashion and function. "Slip on a comfortable maxi dress, a flowy sundress, or a cute shift with a splash of bright jewelry," says Swann. If you're celebrating in a tropical locale, break out an exotic print, and maybe tuck a flower in your hair, suggests Mindy Lockard, an etiquette consultant in Portland, Ore. Whether you're headed to a beach wedding, a rustic rehearsal dinner, or an alfresco luncheon, ditch the heels, which will sink into sand or grass. Gold wedges, beaded sandals, or embellished ballet flats are posh enough for the occasion. Instead of black, pick white or a shade that plays up the natural surroundings—blue, coral, yellow.
Men Should Wear: Leave the serious jacket and tie at home. Instead, "choose an ivory or tan linen suit or a pale shirt with white pants, loafers, and no socks," says Himel. If the setting is a country club, switch to classic preppy: khakis and a pastel oxford shirt with a sport jacket.
If the Dress Code Is Business Attire (aka Office Appropriate, Dress Your Best)
Translation: What you would wear to an important interview.
Women Should Wear: Gravitate toward Wall Street rather than dot-com when it comes to work dinners, company parties, and networking events. That means a simple, neutral suit or a sheath dress. "Look to Jackie O. for inspiration," Lockard says. This isn't the time to experiment with trendy cuts or the hot color of the season, though you may want to consider adding texture with a metallic tweed or a variegated bouclé jacket or skirt. Even if your office is casual, spiff up your usual look with a skirt rather than pants, a blouse in place of a tee, and pumps over flats. In this case, it's okay to carry your everyday bag. For a work holiday party, you can loosen up a bit and introduce a single touch of sparkle or color. But keep your hemline around the knee and your neckline conservative.
Men Should Wear: "A gray or navy suit is best. Black is too funereal or maître d'–ish," says Himel. A dark chalk-stripe or windowpane pattern works, too. Add a natty tie, a white or pale blue dress shirt, and polished brown shoes.
If the Dress Code Is Casual Chic Attire (aka Dressy Casual, Smart Casual, Denim and Diamonds)
Translation: A dress-up/dress-down hybrid.
Women Should Wear: Pair a weekend staple with something glamorous—for instance, jeans with a bow blouse and heeled booties or ornate flats. To look pulled-together in jeans, stick to a deep indigo rinse, a sophisticated pattern, or a saturated shade, like cobalt, oxblood, or emerald. Sharpen up further with a blazer and Golden Globes–worthy earrings. The goal is polished but not uptight, so a floral shift or a pair of tailored pants with a bright cardigan also make the cut, particularly for a daytime function, like a bridal shower. When it's a girls' night out or a dinner party, you can be more adventurous in a trendy jumpsuit or boldly printed pants. What to do about dress codes that mystifyingly tag "chic" to other words? (As in "California chic," "city chic," "jet-set chic.") Lockard says to go the extra mile if you're at a loss: "Being overdressed shows you put in an effort, whereas being underdressed can come across as disrespectful."
Men Should Wear: "Aim for date night—no suits or ties," says Loose. Sport a tailored oxford shirt with flat-front chinos or sleek wool pants. But if the event is more pub than lounge, switch to dark denim.
If the Dress Code Is Come as You Are (aka Casual)
Translation: Keep it low-key and comfortable, but try to step it up from yoga pants.
Women Should Wear: Your host may actually be saying, "We're easygoing. Just come on by and don't stress about it." Still, it's worth putting on a touch of makeup so you don't look as if you just rolled out of bed, says Loose. Something you would put on for lunch with friends—say, nice jeans with a striped top and ballet flats—is ideal. If it's a backyard barbecue, an open house with the neighbors, or a get-together with kids, nice jeans and Converse sneakers or other cute kicks pass muster. It's also smart to take a cue from the host. If she is usually put-together on an average day, follow her lead and slip on a simple jersey dress with skimmers or boots. What not to wear, no matter what: gym clothes, like graphic tees, sweats, and beat-up trainers.
Men Should Wear: Everyday clothes that are clean, in good condition, and unwrinkled. (Yep, the bar is pretty low.) Try a Henley or a button-down with jeans or, in the summer, shorts. Whether boots or sneakers, the footwear should be well-kept and stylish to elevate the whole look.
What Is "Black Tie Optional"? Here's How to Figure It Out
When an invitation says a style of dress is "optional" or "preferred," the host is stating their preference, but allowing for some wiggle room. "It means, 'This is what I'd like you to wear, so if you have it, wear it—or the next best thing,'" says etiquette consultant Mindy Lockard. It doesn't mean "Go out and buy a new outfit." Expect a lot of hemlines that hit around the knee at a black tie–optional affair, says event planner Tara Guérard. But if you do go short, the dress should be awards-show fancy. As for men, a dark, dressy suit with a black tie is acceptable in place of a tux.
Get the Scoop and Compare Notes
If the invitation offers no heads-up on the attire, the surest way to find out the dress code is to ask the host what she is wearing. But if you don't feel comfortable doing so, you're going to have to play detective. Puzzle it out with friends who are also going to the party and decide on a dress code that you can all agree on. But again, when in doubt, it's better to be overdressed.
Inspect the Invitation
If the invitation is engraved, letterpress, or embossed on nice card stock, the host is probably spending time and money on the event. Acknowledge her efforts with a gown or a cocktail dress. Store-bought cards are trickier to decipher because they vary from extravagant to basic, so search for other possible tip-offs (see below). When dealing with e-vites (which are sent even for weddings these days), look for hints in the design and the wording.
Be Mindful of the Theme
If this is an annual event for a charity or an organization, check out what has been photographed and documented online to guesstimate your getup. Religious ceremonies, like Bar Mitzvahs and baptisms, deserve respect with a more conservative outfit.
Note the Time
As a general rule, parties after 5 p.m. mean more elegant looks, whereas daytime functions tend to be low-key.
Scope Out the Location
A party at someone's house will probably be more relaxed than one at a venue. But if it's at a catering hall or a restaurant, browse the website or take a field trip to gauge its chichi quotient. Outdoor soirees tend to be less formal than indoor functions. Country club protocol, however, leans toward sundresses rather than jeans (sometimes white jeans are OK, but you'll want to double-check before taking that route).
The Spanx Pants and Bras Our Editors Are Obsessed With Are on Sale Right Now
This is one sale you don't want to miss.
Each product we feature has been independently selected and reviewed by our editorial team. If you make a purchase using the links included, we may earn commission.
Finding a comfy bra that fits is like finding a needle in a haystack. OK, so maybe it's not that hard, but when you find a supportive, well-made bra that you don't want to rip off by the end of the day, you need to keep it close and stock up on more. That's why I'm excited about Spanx's sitewide Cyber Monday sale: You can shop everything for 20 percent off right now, including the cult-favorite Spanx Bra-llelujah Bra.
The brand's best-selling bra is an editor favorite because its thick, sturdy straps never slip, but it's not the only reason to check out this sale. Spanx is one of my favorite places to shop for chic work pants, compression leggings, and comfortable shapewear. Not only is my Bra-llelujah my go-to T-shirt bra, but I swear by Spanx's faux leather leggings for traveling; both provide the perfect amount of stylish comfort I crave during long travel days. And as one of the originators of modern shapewear, Spanx is the only brand you'll find between me and a form-fitting dress.
If you need to replace some of those wardrobe staples you wear on the daily—bras, shapewear, leggings—you have just a few more hours to take advantage of Spanx's Cyber Monday sale. Discounts like this don't happen often! Below, check out picks from Spanx's customer-favorite items.
Faux Leather Leggings
These Fleece-Lined Socks Are So Warm and Cozy, Nordstrom Shoppers Say You'll Never Want to Take Them Off
"These are truly the best socks on the planet."
Each product we feature has been independently selected and reviewed by our editorial team. If you make a purchase using the links included, we may earn commission.
With winter right around the corner, spending more time at home is definitely on the agenda. By now, you've hopefully already found comfortable pajamas and a cozy robe to lounge around in. But if you're still on the hunt for a pair of warm socks to wear around the house, Nordstrom customers claim they've found just the thing.
The Ugg Fleece-Lined Socks have been deemed "the perfect winter socks" by multiple shoppers, and it's easy to see why. The chunky cable-knit socks feature cute pom-pom accents and are fully lined with a fuzzy fleece material that will keep your feet warm and toasty on the coldest of nights. Plus, they come in seven different colors, so you shouldn't have any trouble finding a style (or two) that you love.
The adorable pair of socks are so soft and snuggly, one customer described them as "a hug for your feet," while another said she "can't wait to put them on at the end of the day." Many shoppers said they love the top-rated fleece-lined socks so much, they'll be buying them for all their friends and family this upcoming holiday season.
"They are so warm and so soft and comfortable. I put them on the minute I get home and leave them on until bed. I can't wait to get another color. These are going on my next year's Christmas gift list for my daughters," said one customer.
"The perfect socks. The perfect gift," said another. "These socks are warm, cute, and comfy. I absolutely love them. I bought these for myself, but am giving a few as gifts. I love the hanging tassels."
they're definitely more expensive than other socks on the market, but one customer said they are "so warm and comfortable," you won't care about the price once you put them on. Whether you're looking for a winter-ready gift for a loved one or just want to treat yourself, this is one cozy item you should add to your holiday shopping list this year.
Nordstrom Shoppers Love This Cozy Robe So Much, They're Buying It for All Their Friends and Family
"It's like wearing a super soft blanket," said one customer
Each product we feature has been independently selected and reviewed by our editorial team. If you make a purchase using the links included, we may earn commission.
The holidays are right around the corner, and if you've started searching for a winter-ready gift to buy your loved ones, Nordstrom shoppers may have found what you're looking for. After falling in love with the Barefoot Dreams CozyChic Robe themselves, hundreds of customers said the robe was so amazing they started buying it for all their friends and family as well.
Made from a super-soft microfiber material that doesn't shrink or pill, the plush robe is the perfect item to have on hand for cozy nights in. Besides being incredibly comfortable, the robe is also machine-washable and features a tie belt and two belt loops so you can easily adjust it to fit you perfectly.
With details like that, it makes sense that over 750 Nordstrom shoppers have given the robe an impressive 4.5-star rating. "I actually bought this for a friend as I already have three of these robes. These are the most luxurious and comfortable robes. My absolute favorite robe of all time! Best feeling when I have it on," raved one customer.
"This is my favorite robe ever," said another. "It is incredibly soft and comfy. I love the way it fits, I love where the pockets are positioned and I love the color. I ordered a size 1 and I'm 5'7" but with a petite frame. It fits perfect. I love the cocoa and white color combination. It was a hard decision on the colors because so many are so cute. I would recommend this robe to anyone. I'm going to give them as gifts for the holidays this year. I plan to be pretty popular after that. Highly recommend."
There are 10 sophisticated colors to choose from, and the luxe robe comes in four different sizes, so you shouldn't have any trouble finding your perfect fit. it's definitely pricier than other options on the market, but with so many customers calling it "the best robe ever," it is clearly well worth the price.
What is a Cocktail Dress: Tips on How To Master The Cocktail Fashion Game
Many of us have wondered at least once in our lives what is cocktail attire. And sometimes it might even happen that we already know what it is but still struggle to find the right outfit for that special occasion.
So I've been wondering: what does a cocktail dress code have that is so mysterious for women? That's why I'm going to explain in detail the do's and the don'ts of cocktail attire, in hopes that this article comes in handy if you can't think of a chic cocktail outfit simply because you don't know HOW to dress for such an occasion.
What is a cocktail attire
First of all, there are many events that may require a cocktail attire, not only "cocktails". For example, there are some weddings or birthday celebrations early in the morning, or our bosses are doing a formal gathering with some clients… The list goes on.
We talk about cocktail attire when the occasion requires a polished look that's perfect for a semi-formal or formal event. So the "degree" of how elegant and polished your outfit should be will vary depending on the location and the motive.
And, let's be honest, asking our girlfriends what they're wearing can also help us define the level of formality.
How to dress for a cocktail
If you've been invited to a special celebration with a cocktail attire dress code, then this article comes in handy as I will guide you through stylish and chic outfit ideas you can perfectly recreate for this event.
But first of all, let me go through the most important tips on what to wear to a cocktail party:
1. Always strive for a polished look
2. Wear your favorite type of high heels: pumps, stilettos, sandals, wedges, platforms…
3. Dresses are the best option, although you can perfectly wear a skirt if it's a semi-formal or casual invitation
4. The length of your dress can vary depending on the formality of the event
The things you should avoid are:
1. Short or mini dresses
2. Pants or trousers
3. Flat sandals or ballerina shoes
4. A garment that's too sexy such as a deep v-neck neckline
5. Suits
Now that I've shed a light onto the Do's and the Don'ts, let's see some chic outfit ideas that can help you decide what to wear and how to style it.
Top 3 tips on how to dress for a cocktail:
1. Elegance is the mother of a cocktail attire
As I've just mentioned, and regardless of how formal the event is, you ALWAYS have to strive for elegant attire. This means going to the hair dresser and having your make-up on point.
You don't need to put on endless layers of make-up and false eyelashes or have a fresh manicure, but your look should be kept completely elegant and polished.
Here are some hairstyle and make-up ideas that could help you get inspired:
Hairstyles:
A cute half-do is a great option for a cocktail attire as it is not as formal as a hair-do nor as simple as leaving your hair au-naturel.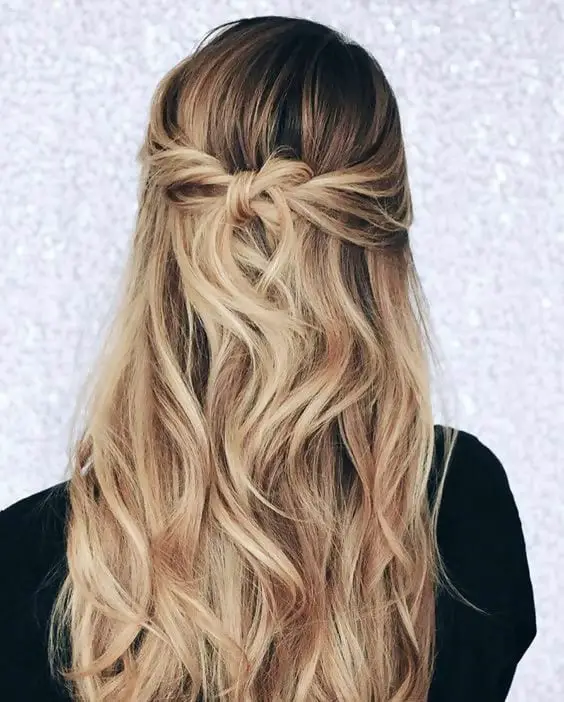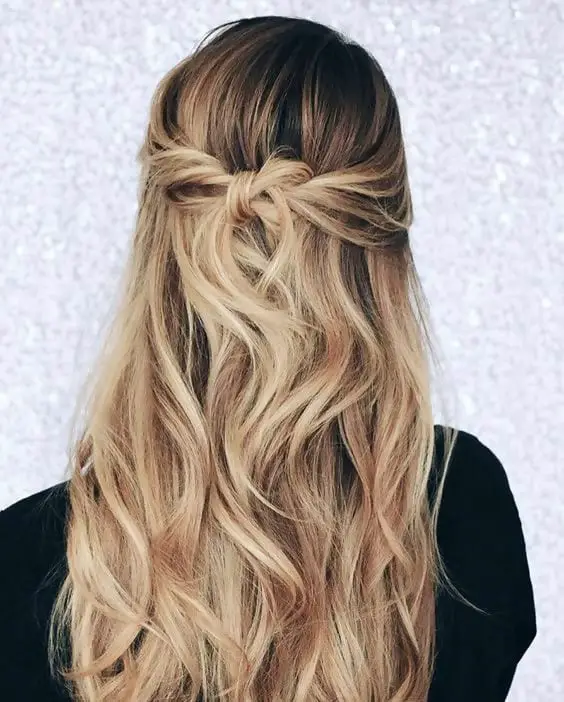 You can also add some cute hair pins for a chicer hairstyle: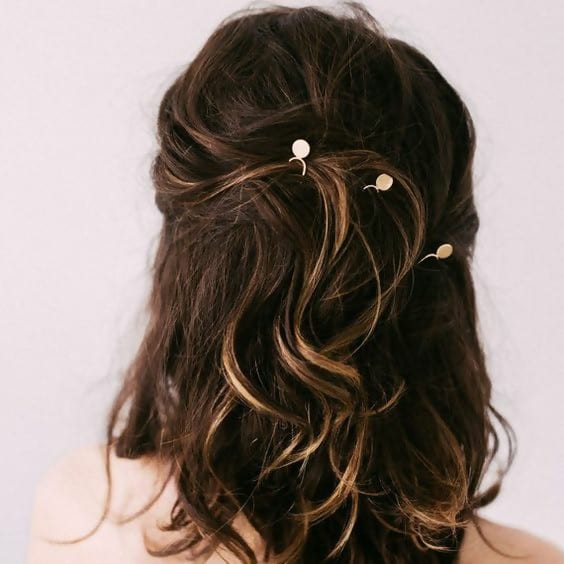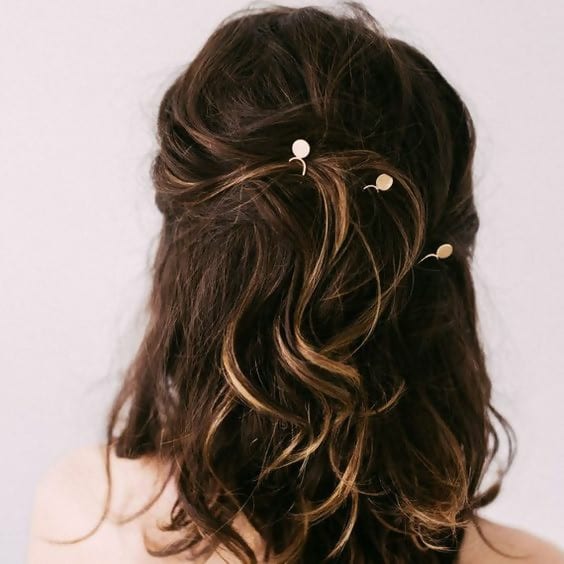 A messy updo is another alternative for your hairstyle. It looks polished without being too much and adds up to an elegant cocktail dress.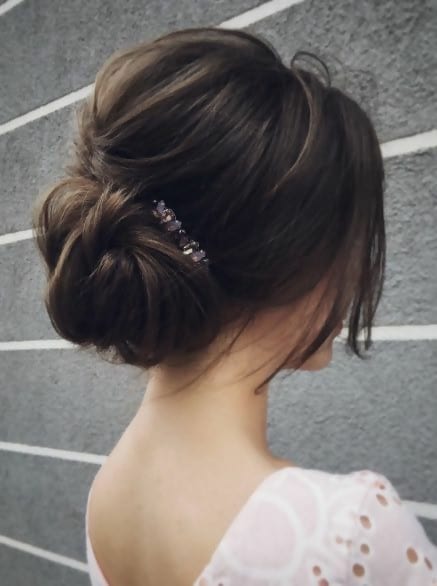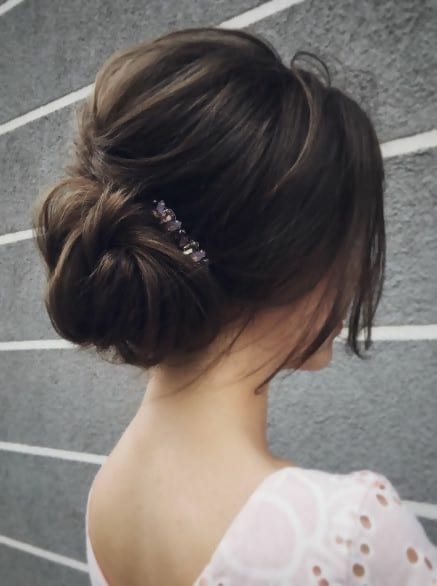 Opt for a braided up-do for a girly and elegant cocktail hairstyle: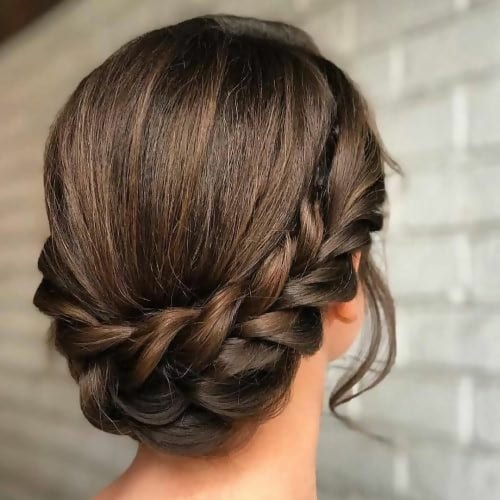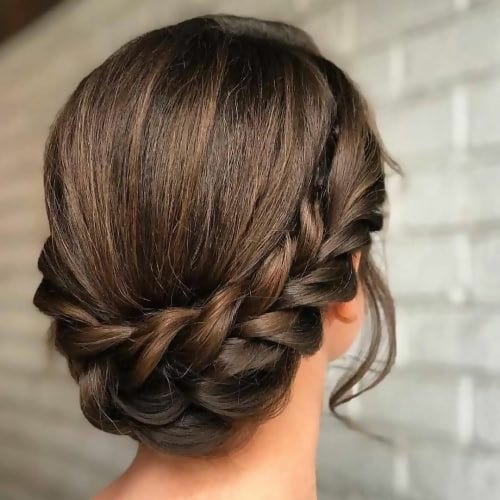 A top-knot is another chic hairstyle if you want a head-turner look: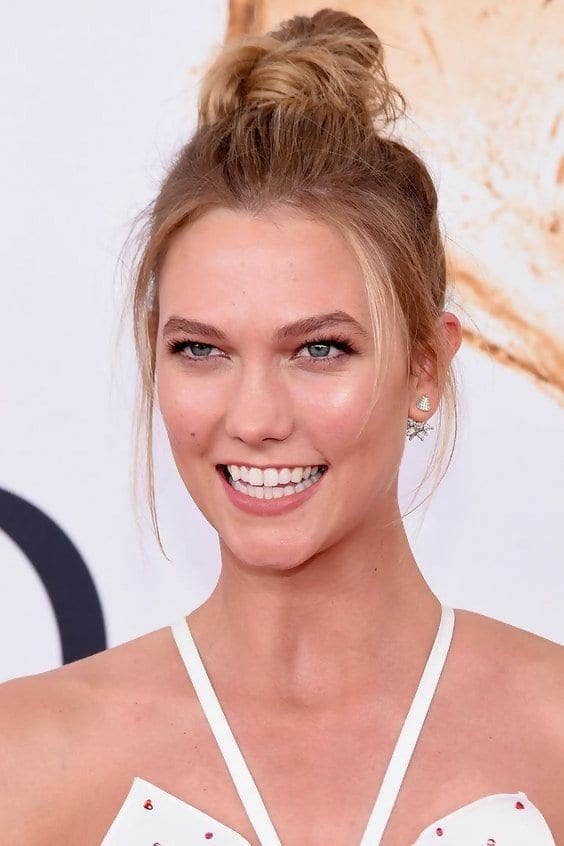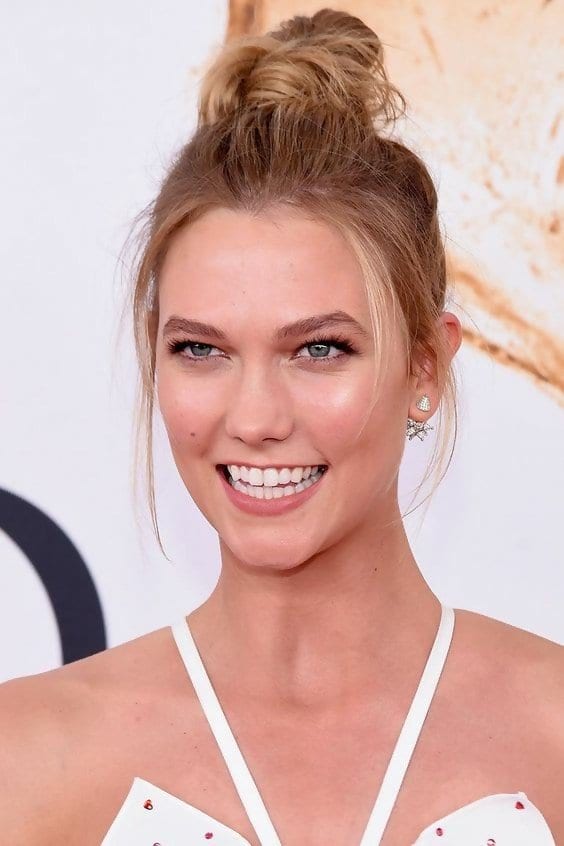 If you want to complement a wedding cocktail dress, try putting a cute accessory such as a hairpin like the ones below. They will effortlessly transform your cocktail attire.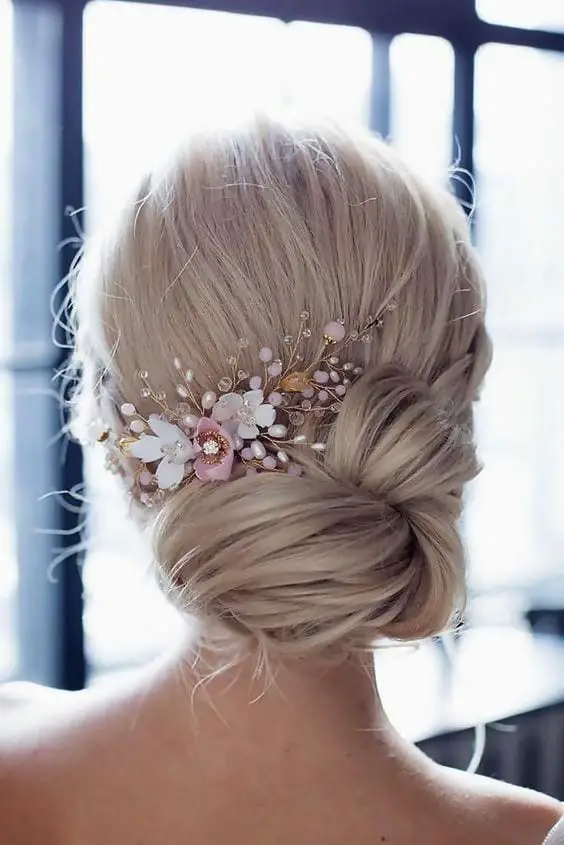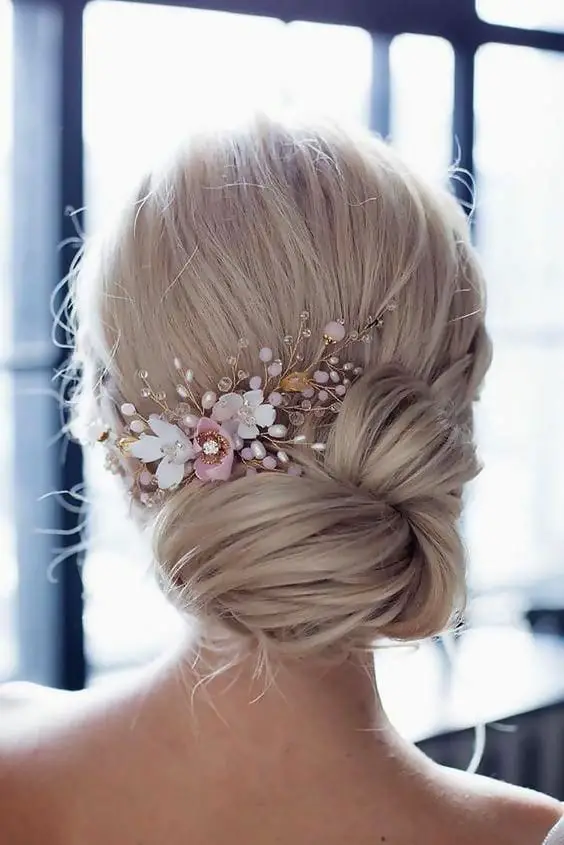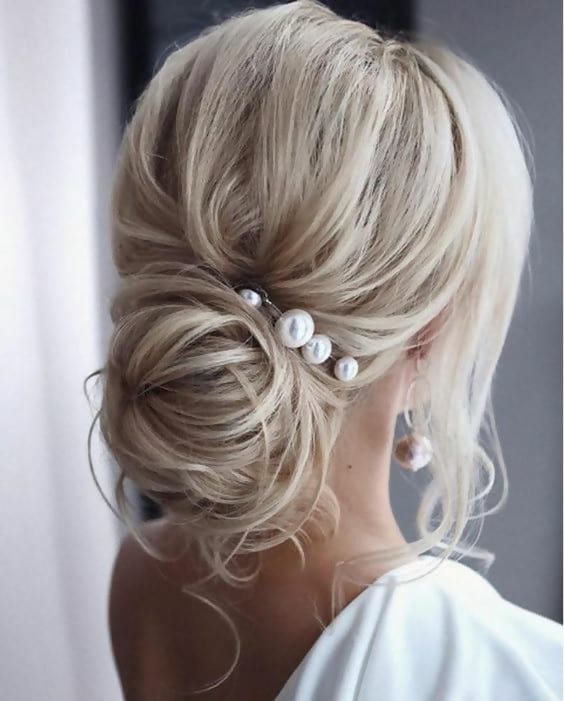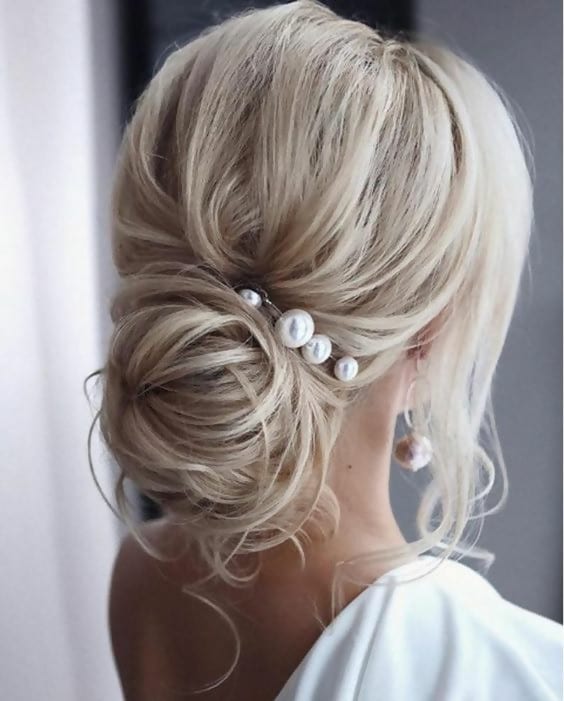 2. Make-up
Your make-up is as important as the clothes you choose. That's why it's important to keep in mind the time and place where the cocktail is being held.
If the event is in the morning or mid-day, these soft and chic make-up ideas will be perfect to complement your cocktail attire: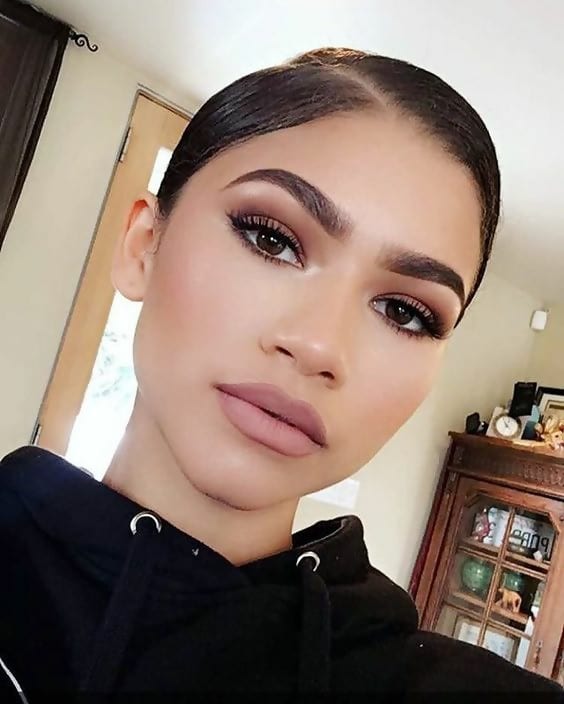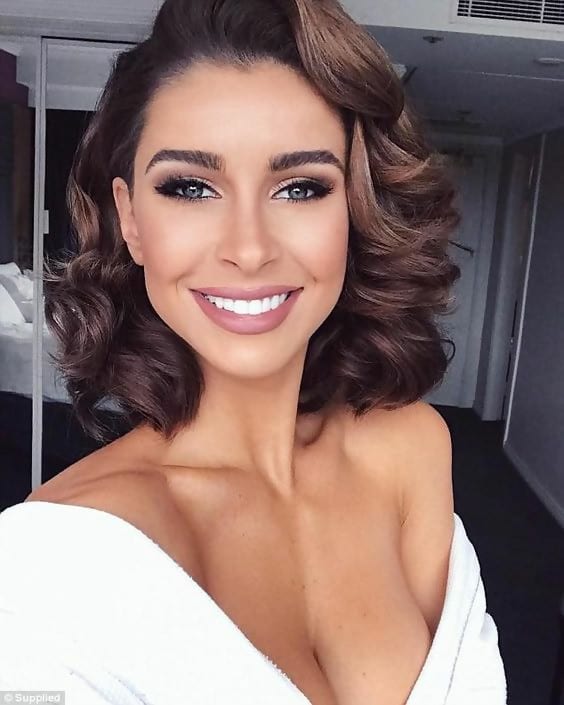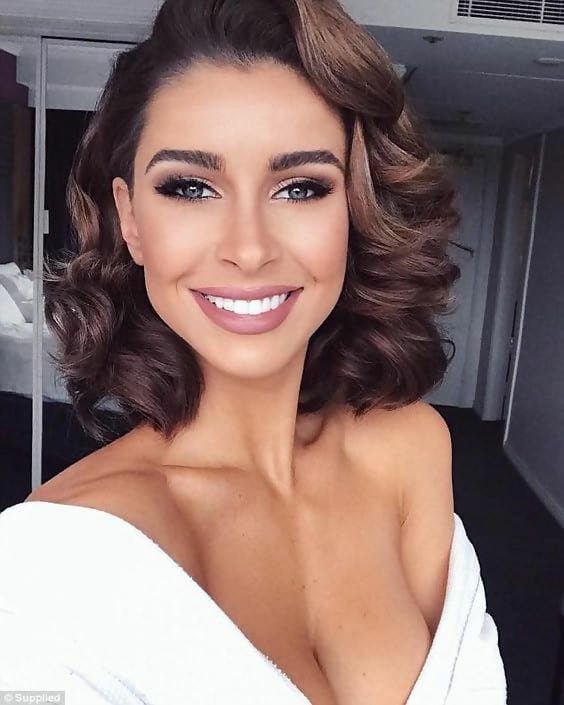 If you want to wear a sexy red lipstick, keep your eyeshadows natural: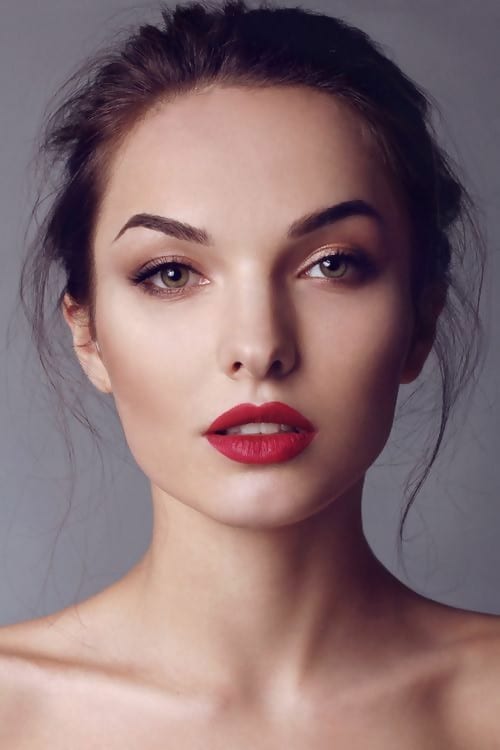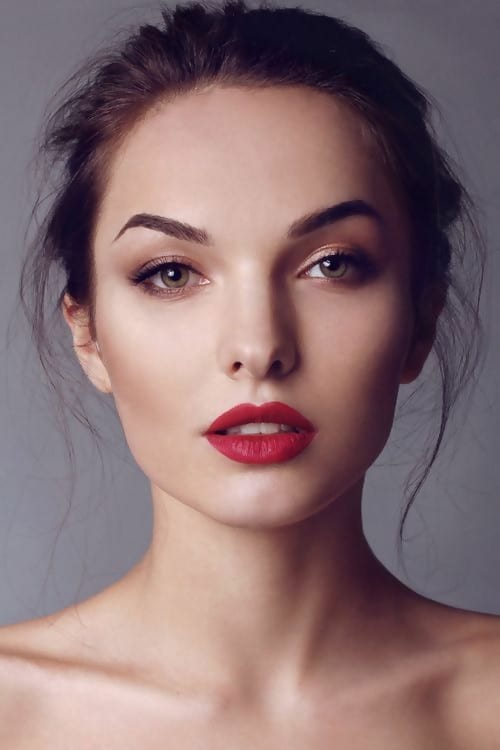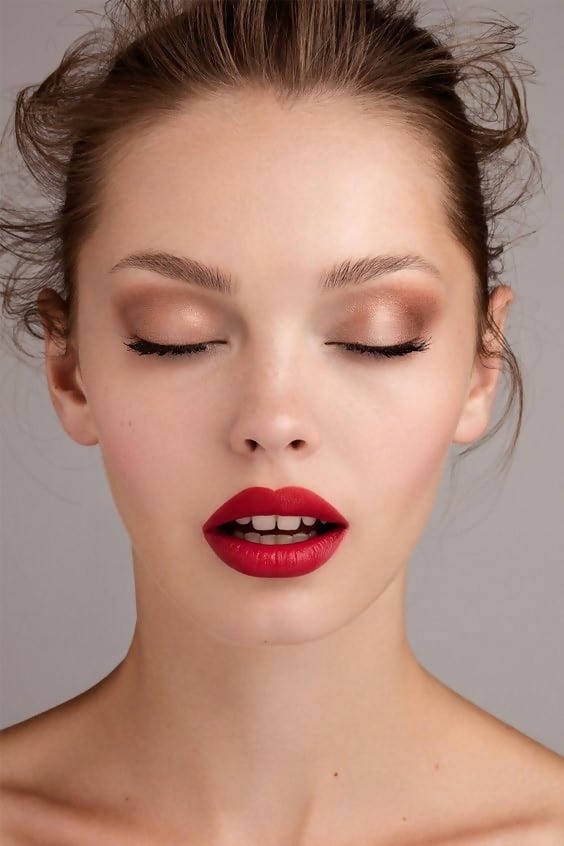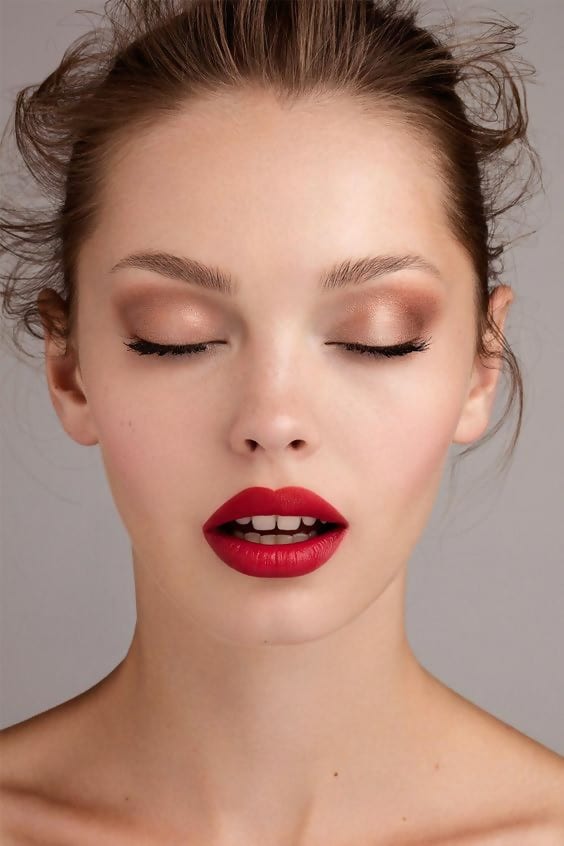 For an evening cocktail attire, take your outfit to the next level with these chic make-up ideas: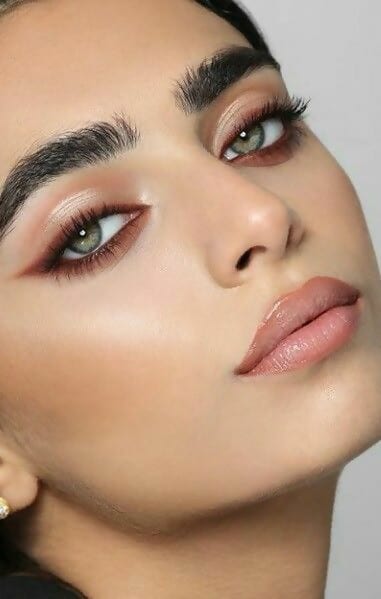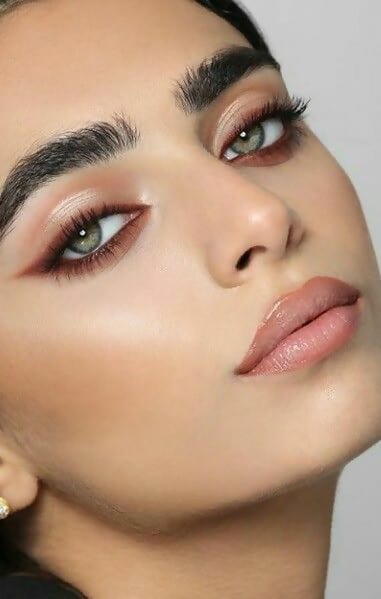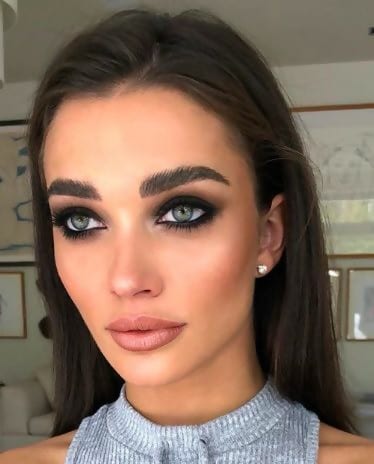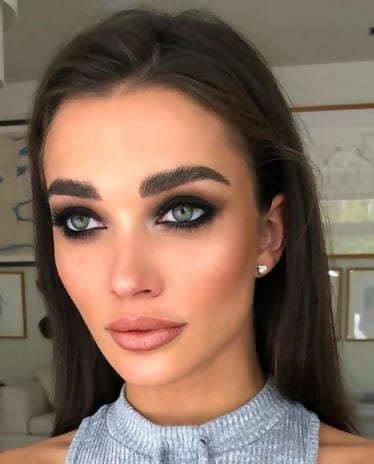 Glittery eyeshadows are a great idea for an evening cocktail: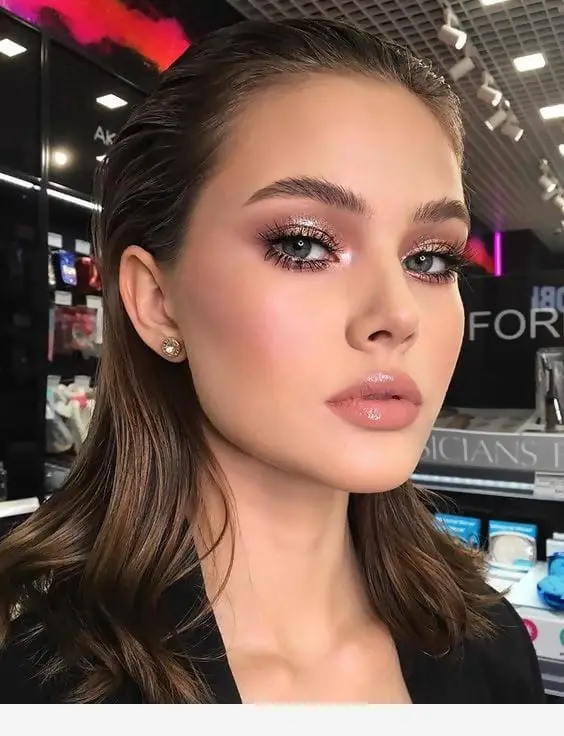 For an edgier look, opt for strong colored eyeshadows: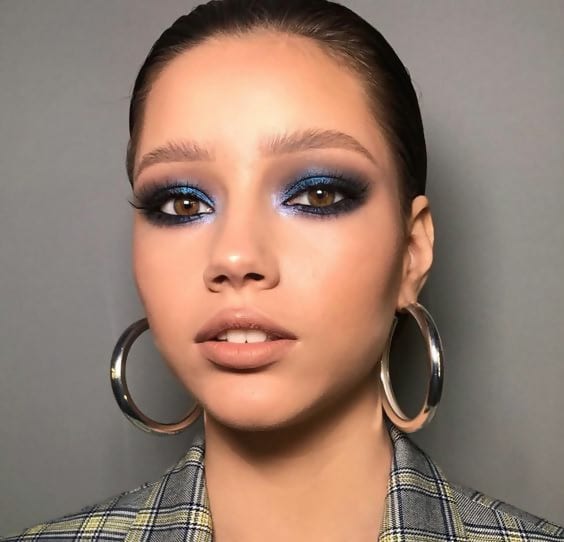 3. Types of Cocktail dresses 
What is a cocktail dress? Is it short length, or midi, or sexy…? There are so many question marks when it comes to choosing your cocktail dress but, believe me, choosing the perfect outfit is a no brainer.
First of all, you have to make sure you're clear on how formal the cocktail is and where and when the cocktail is being held.
Formal cocktail dresses
For a formal day-time cocktail celebration, preferably opt for things such as:
– Flowy fabrics such as a soft crepe or chiffon
– Lace dresses
– Pastel or soft colors
– Florals as a print option
And remember:
– A formal cocktail dress length can be midi, knee-length (or slightly above) dresses. A High-and-low dress could be an alternative
These are some cute and chic examples on how to dress for a day-time cocktail: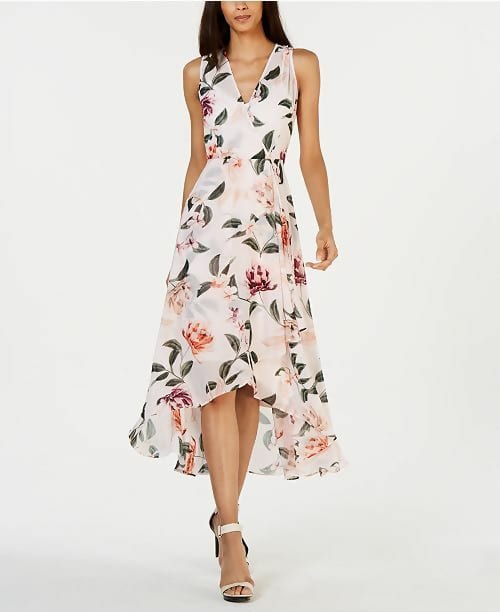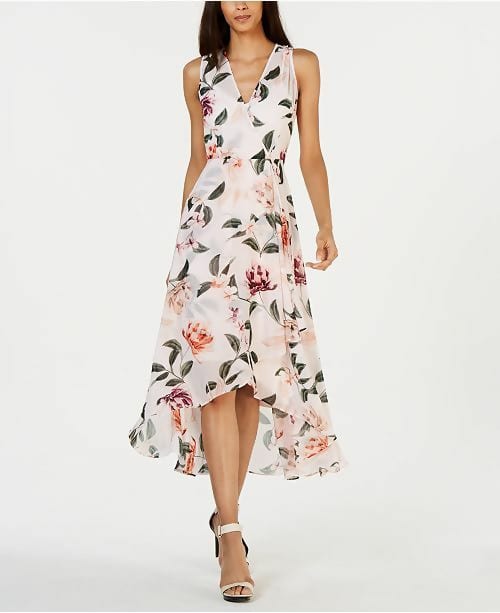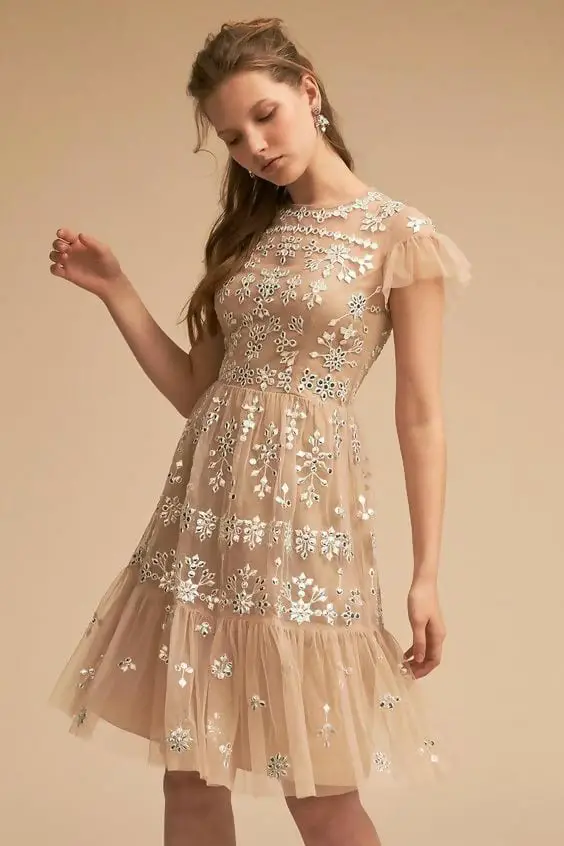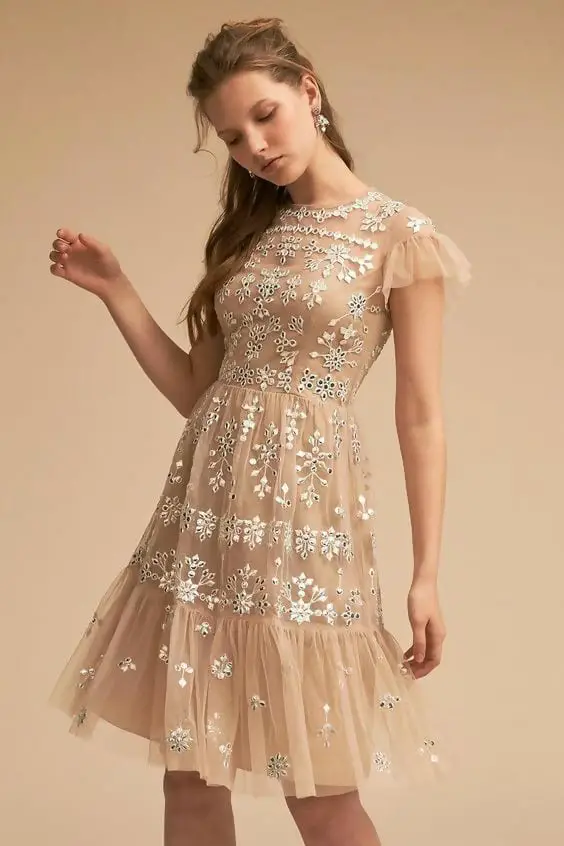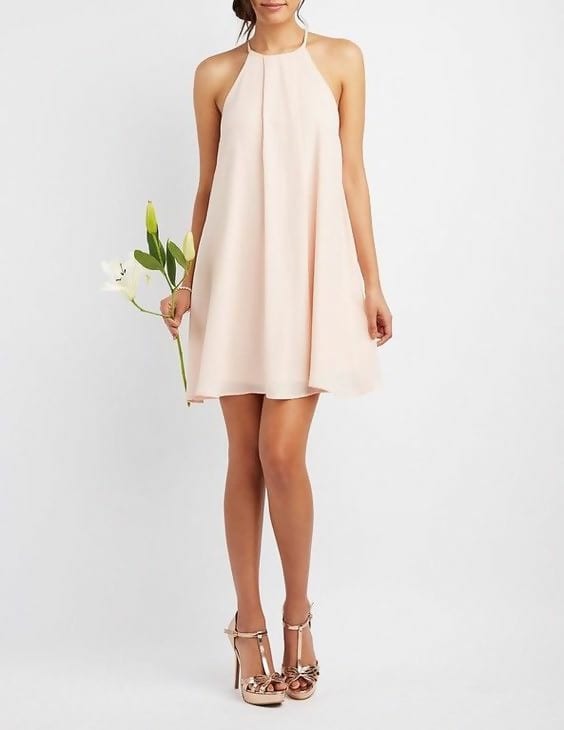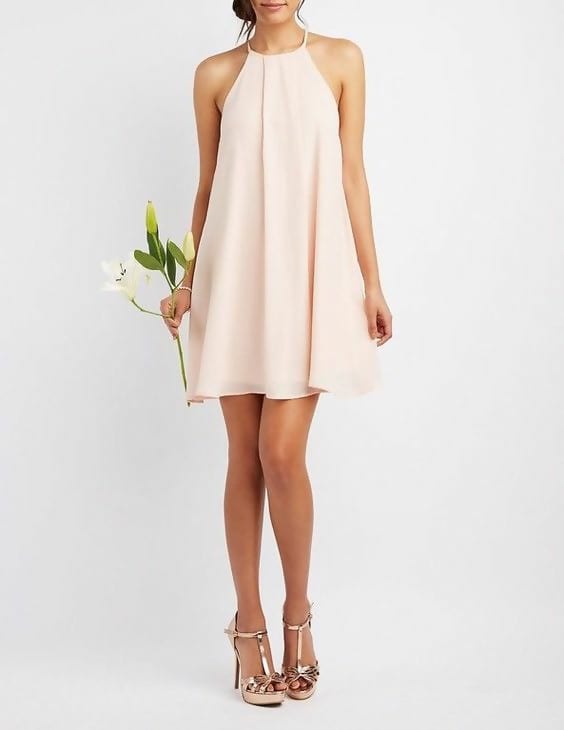 If you love bright colors, a bright blue is a perfect color for you and this special occasion: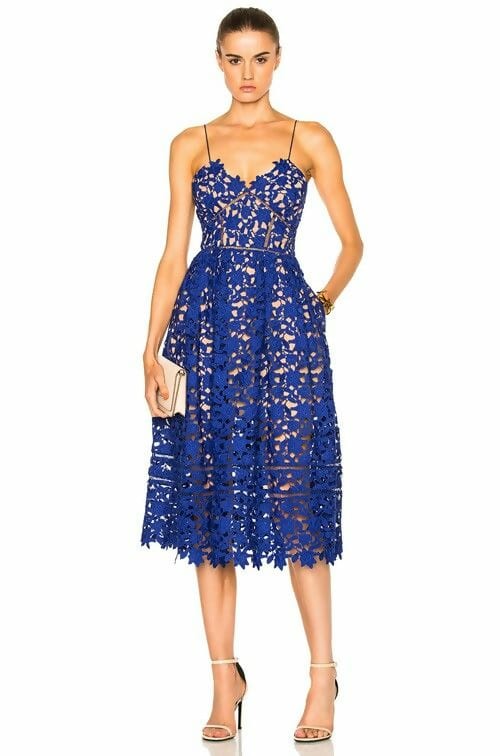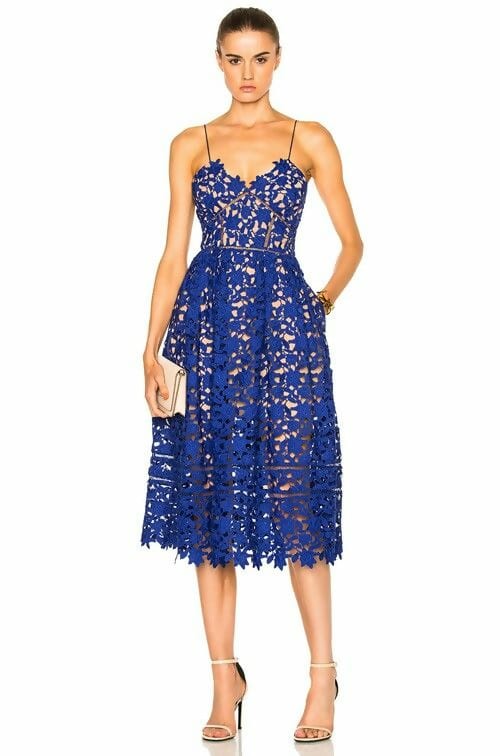 Some shoe styles you can wear with a day-time cocktail dress are the following:
Cocktail dresses for evening wear
If your cocktail is being held in the evening, try to keep in mind the following things:
– Bright colors are a great idea
– Black or white can also be worn
– Sequins or embellished dresses are perfect
– Midi, knee-length (or slightly above) dresses. A High-and-low dress could be an alternative
– Slit cuts are absolutely chic for the evening
These dress options for an evening cocktail party are a great example of how to look chic, elegant and completely appropriate for this kind of event: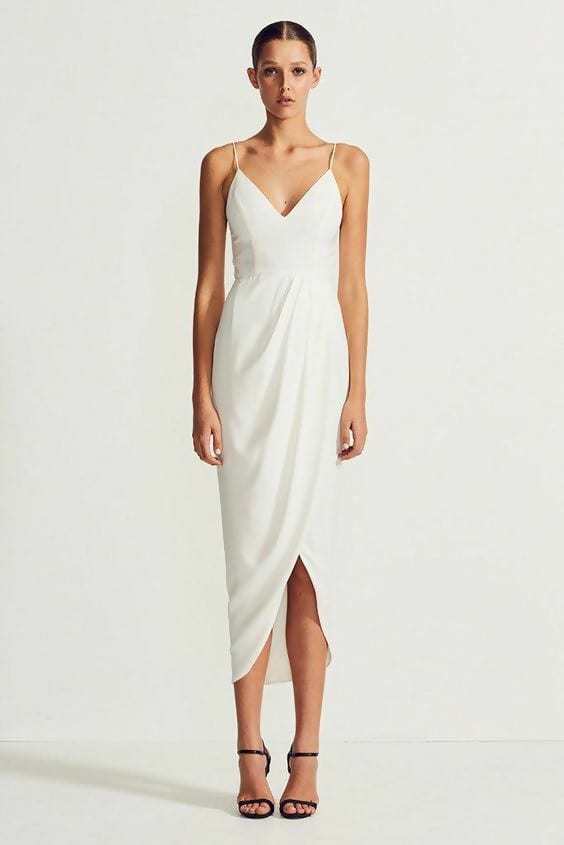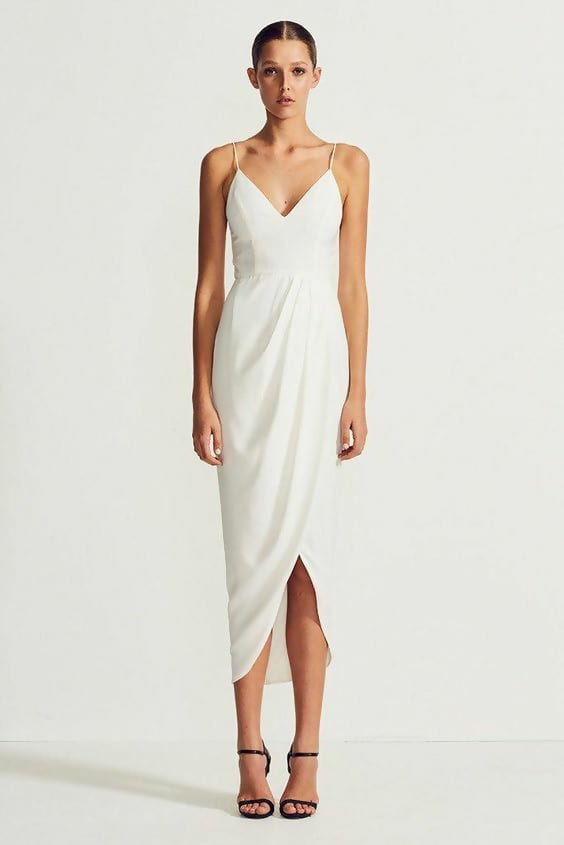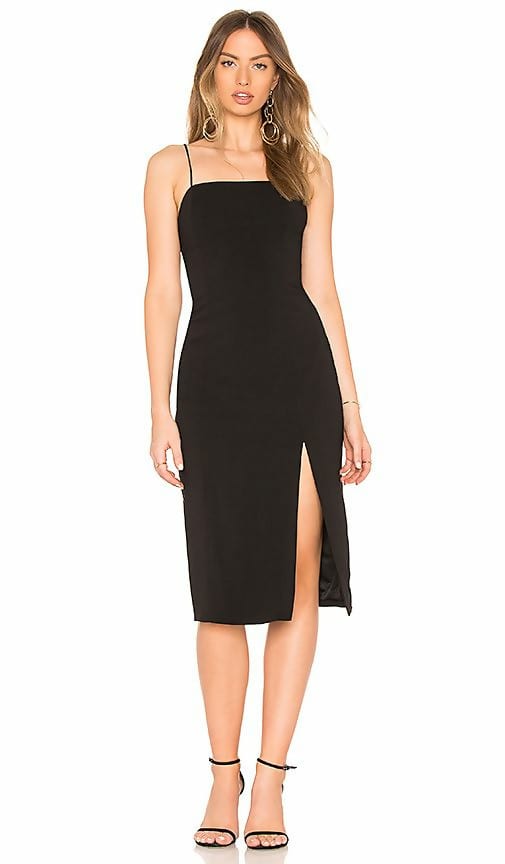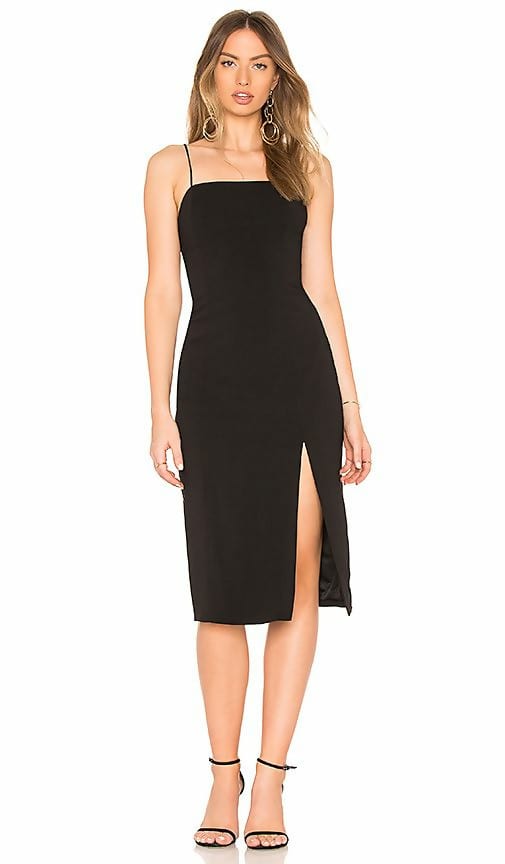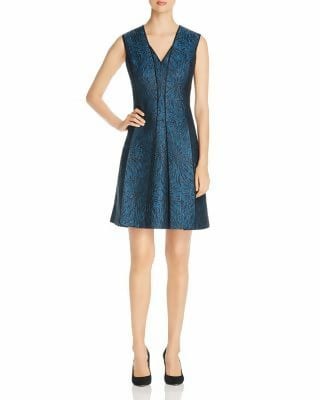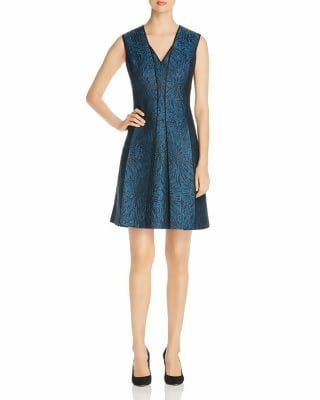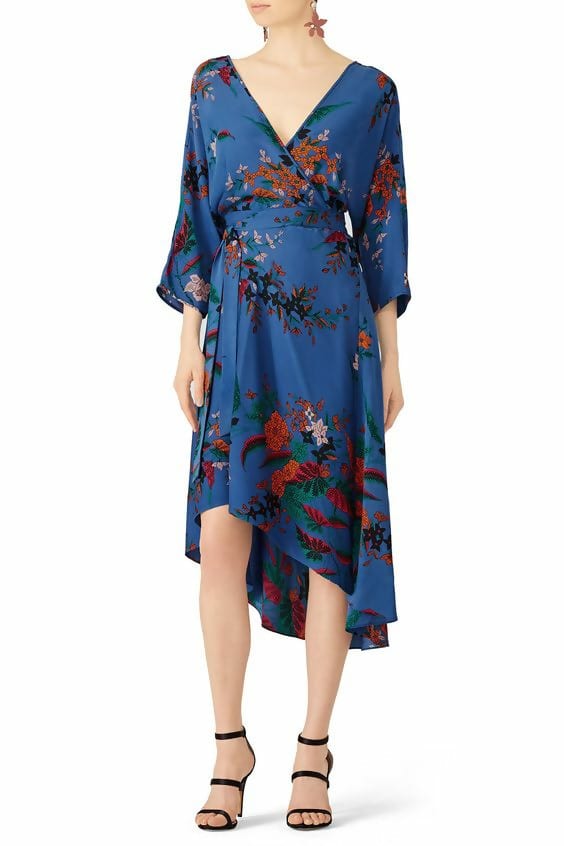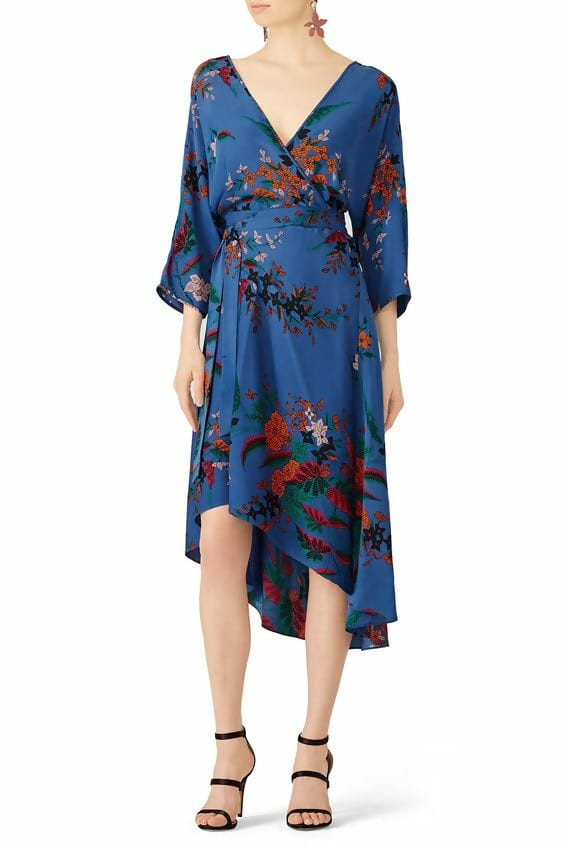 Cocktail dresses for a wedding
An evening cocktail dress code is similar to a cocktail wedding celebration. The only difference is that for a wedding cocktail dress you can perfectly choose a super elegant look AND you have to remember not to wear an all-white dress.
In other words: you can wear the same dresses from above but add some chic accessories or a super elegant up-do. You choose! What's important is to look absolutely polished and chic.
For other wedding dresses ideas, look at these cute and formal options: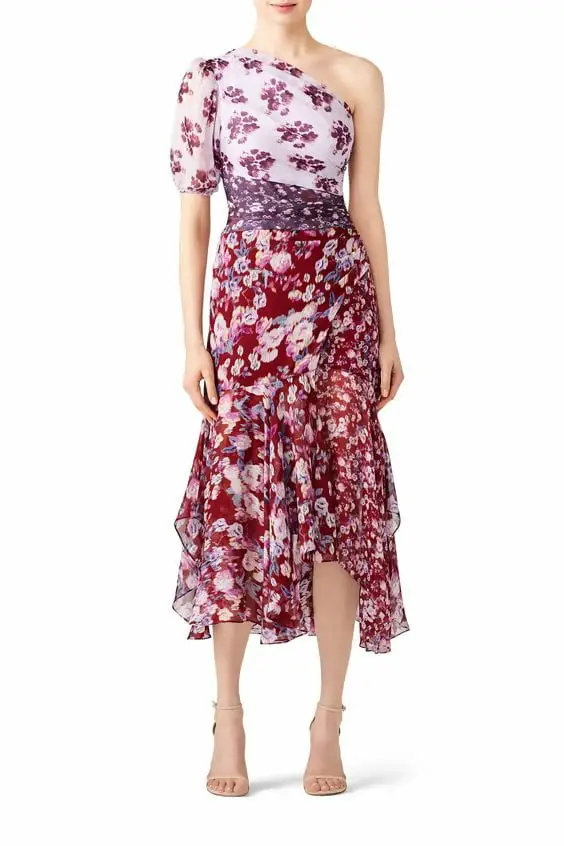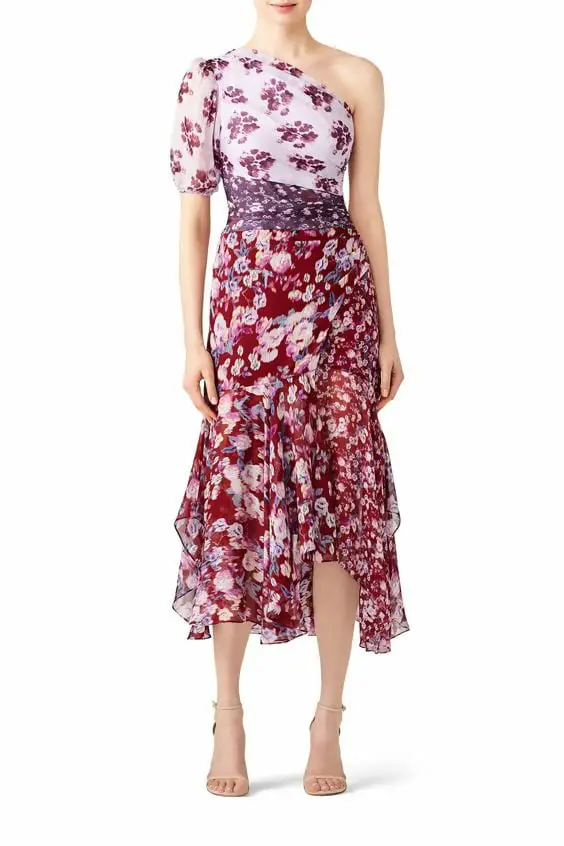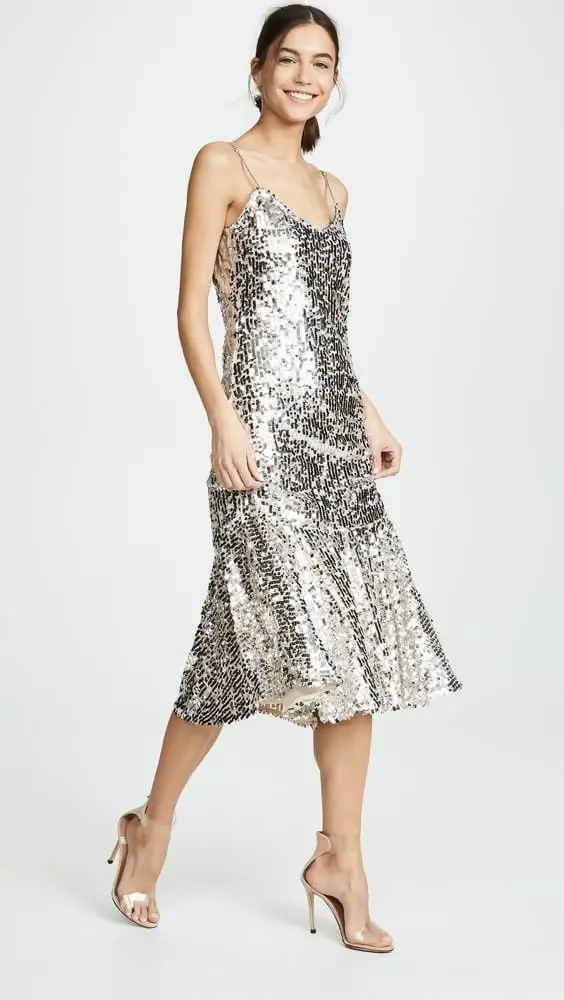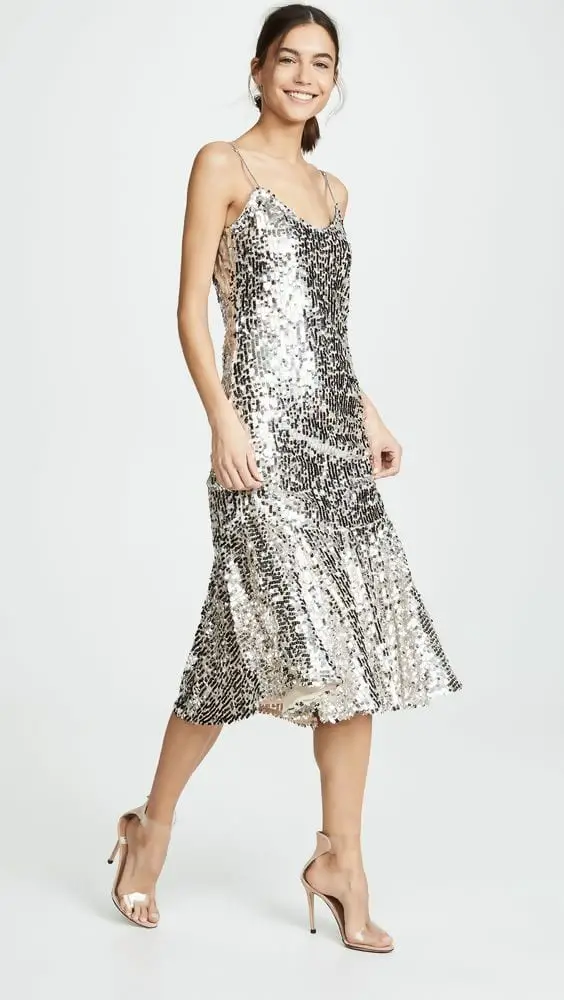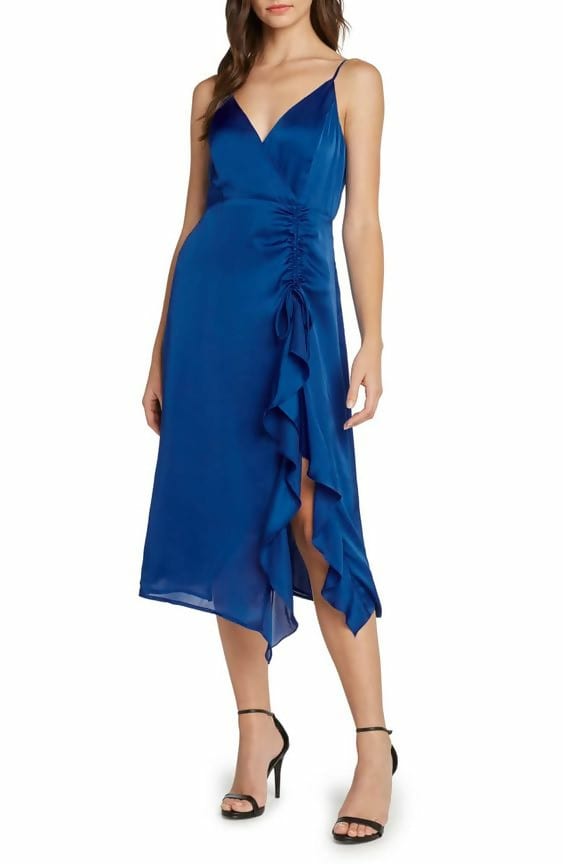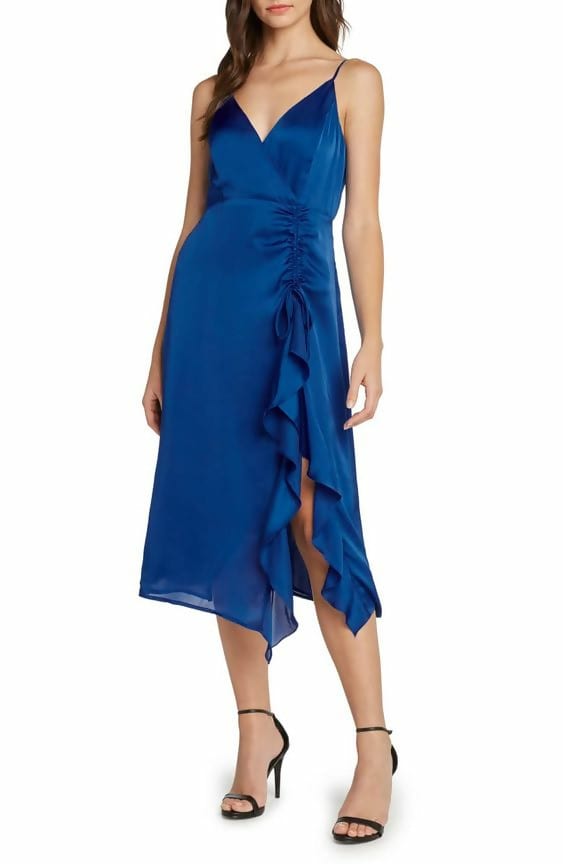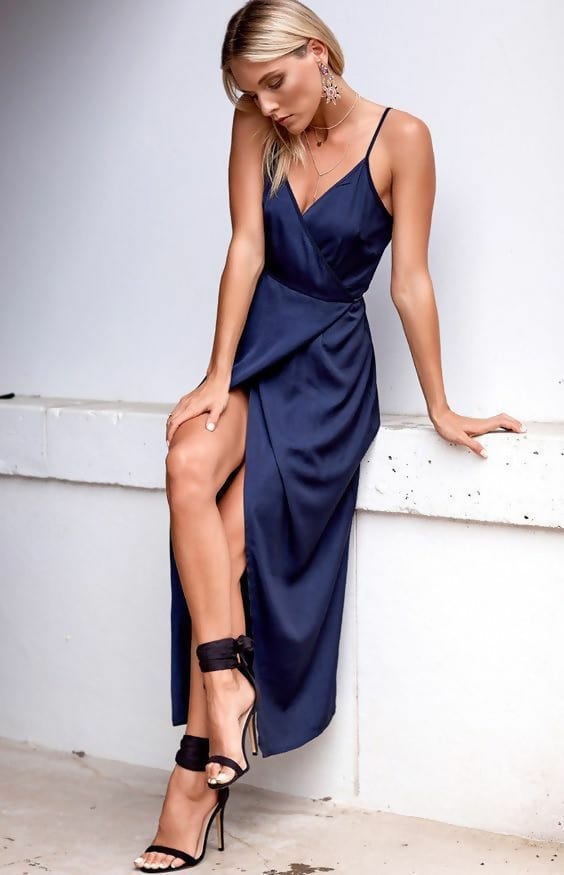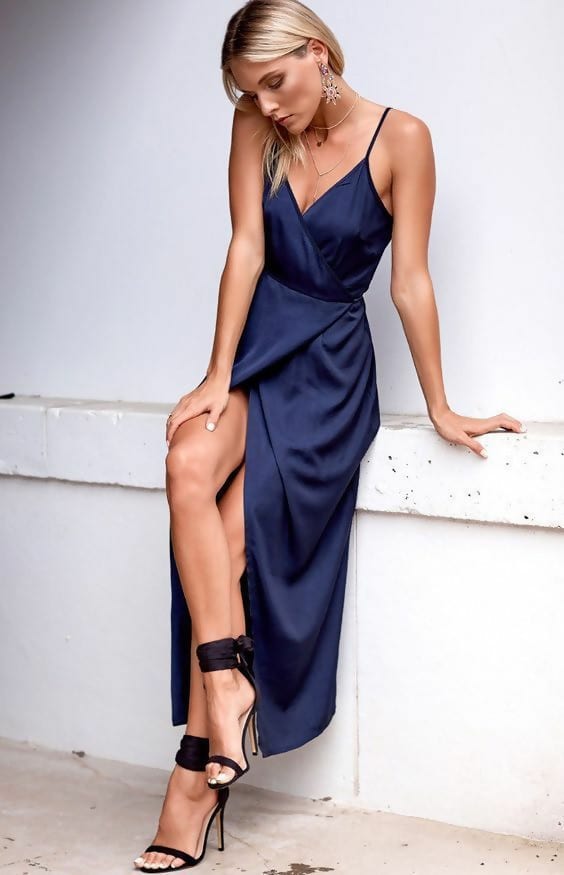 Casual cocktail dress
Although less common, a cocktail can be completely casual: it can be at a friend's house, lunch at a restaurant, a cocktail by the pool, etc..
If you're looking for a casual cocktail dress, then keep in mind the following things:
– A crisp cotton dress is absolutely casual and chic
– You can wear a skirt and a top
– Low heel sandals can substitute high heels
– Jute wedges are also one of the most stylish and casual shoe option
– Palazzo pants are the bottom you should opt for if you don't want skirts or dresses
For more idea on how to dress for a casual cocktail, check these chic looks that you can recreate: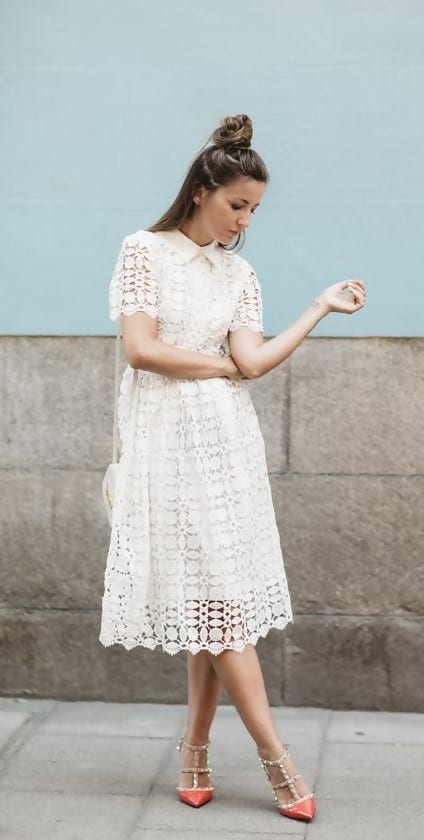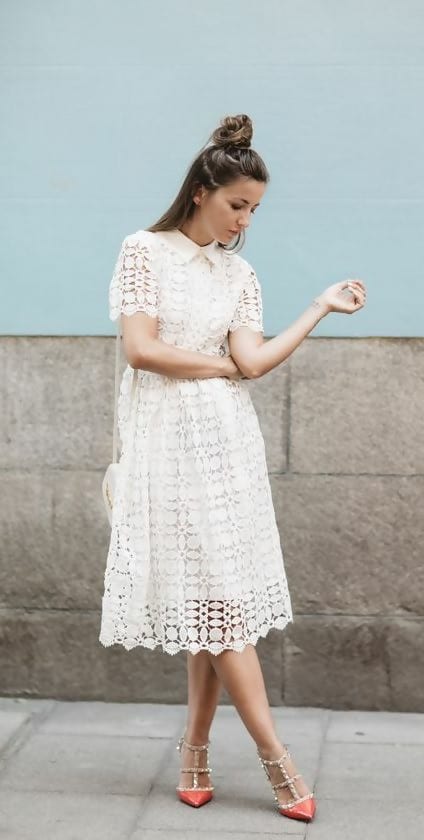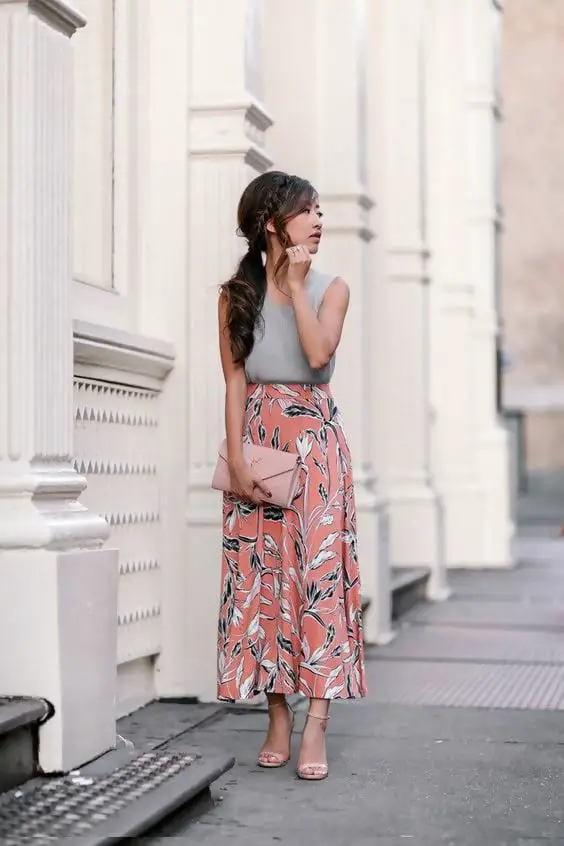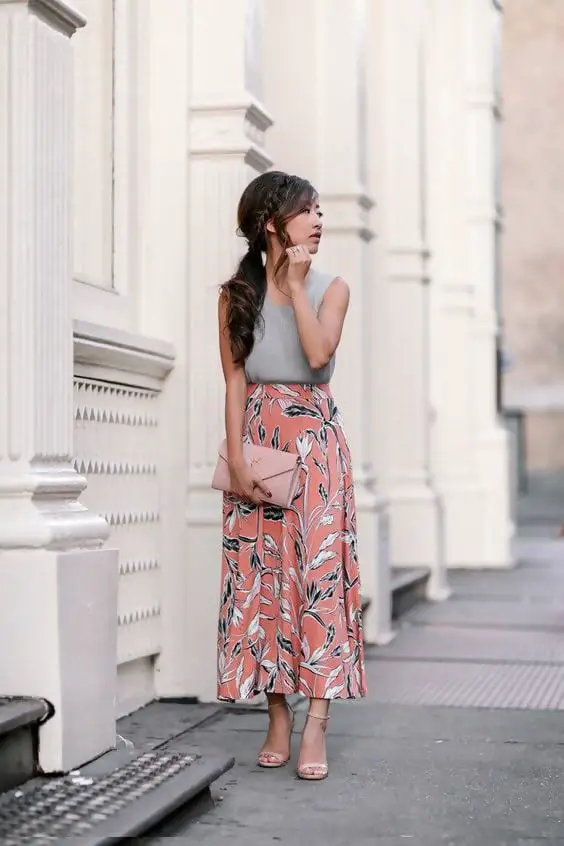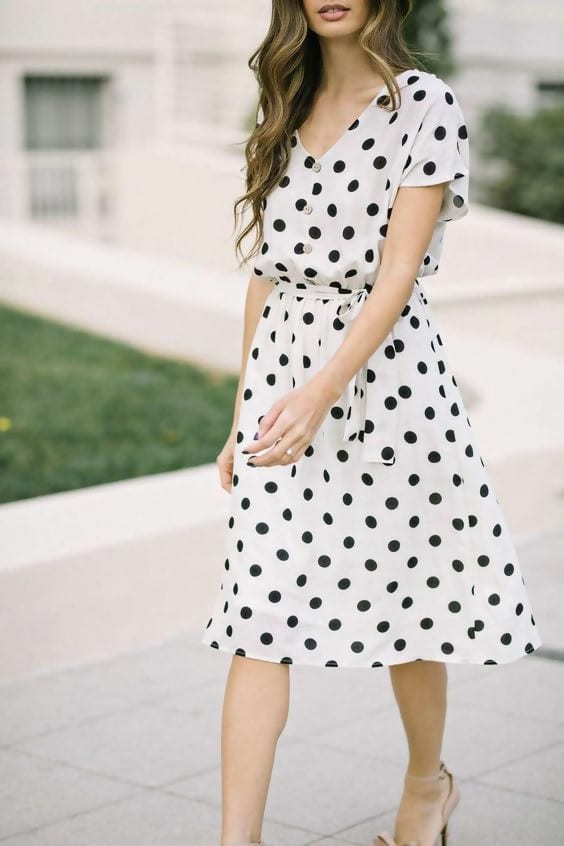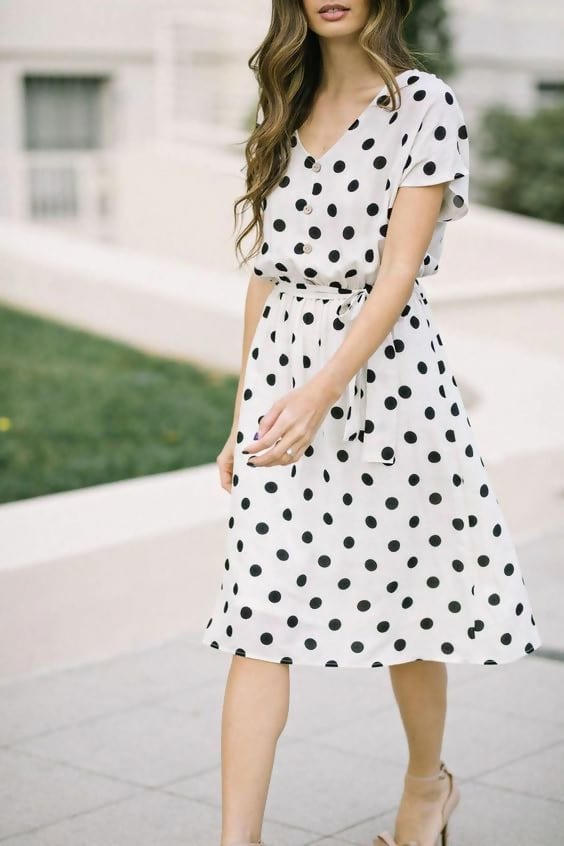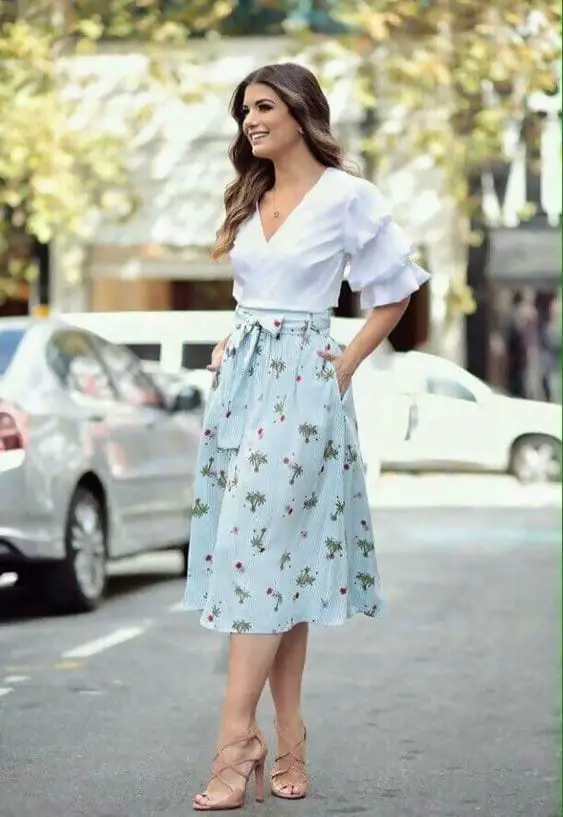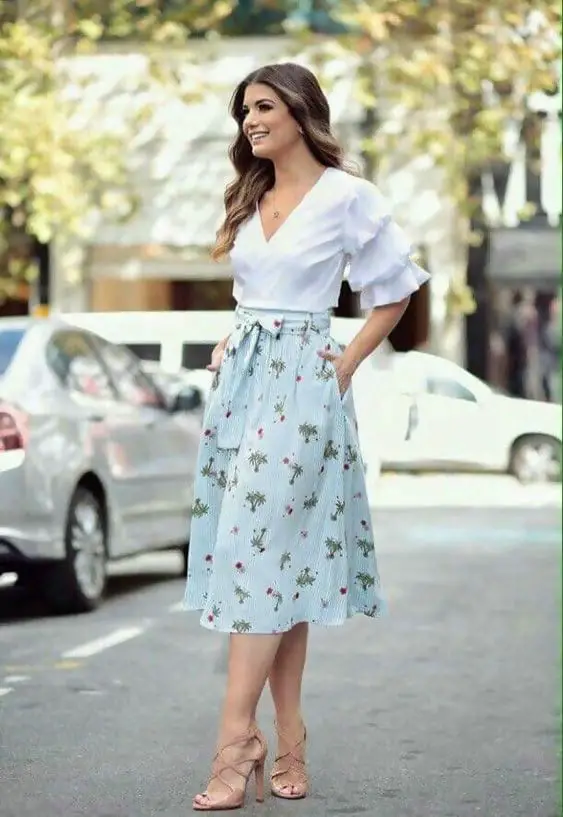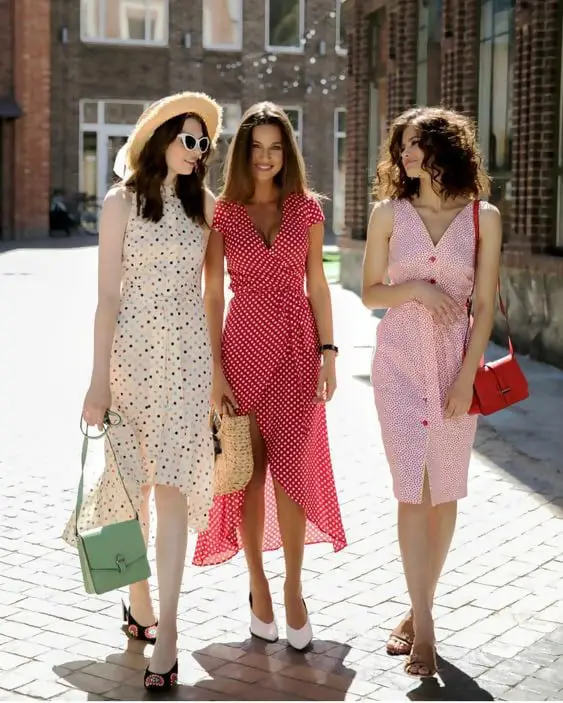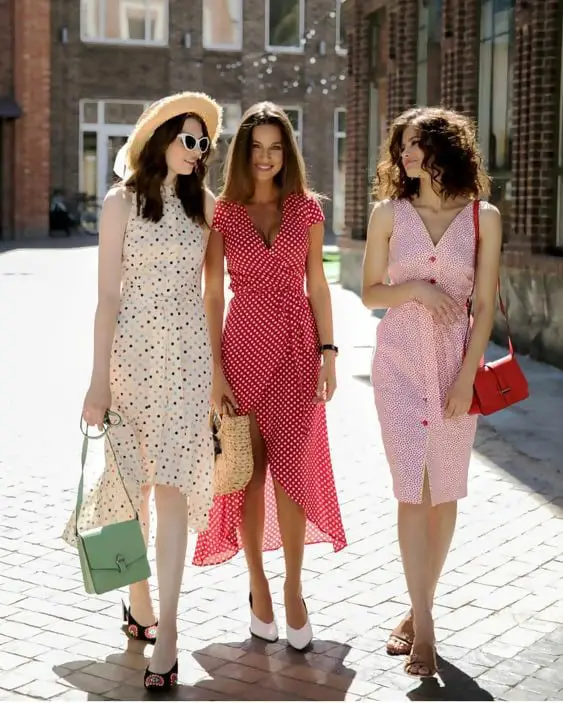 Wrap up:
So many times we have had the same question popped into our heads: What is a cocktail attire? And, as you may have already seen, dressing for such occasion isn't necessarily the most complicated task out there.
A cocktail attire can vary in so many ways because there are a few variables you have to consider. These are what I call the 3W's: when, where and why.
– When: if it's winter or summer time, in the morning or evening
– Where: If it's in a fancy hotel room, or at a friend's terrace
– Why: a cocktail for mother's day, a wedding or a casual gathering with co-workers
Once you have defined these three aspects, you'll feel completely ready to master the cocktail attire game.
This article compiles the best tips on how to dress for a cocktail party and inspirational outfits you can recreate for a super chic and elegant look, and I hope you're left with a clear vision on how to define a cocktail dress as well.
15 Gorgeous Cocktail Party Outfit Ideas For Your Next Event