How to Choose the Best Skin-Tight Dress for Your Body Type
Nothing speaks sensuality and sexipile better than a curve-hugging, elegant dress. Depending on your personal style, you may dress it up or down – but one thing is sure – you'll definitely be the one everyone is turning their heads after.
The problem with body-con dresses though is that, if you take it too far, you are running the risk of looking cheap and vulgar, endangering your fashion image and overall style. Anything that's too short, too revealing, too colorful, too printed, too… well, too anything, won't be working to your advantage. A tight dress should be chosen in a way it flatters your body shape and size, with the ability to hide all parts of the body that are giving you anxiety and reveal those other parts you want flaunted.
To help you avoid being pinned epithets like vulgar and like-she-bought-it-at-Primark, let's talk shapes and hemlines and see what bodycons are all about.
Height matters
Your curve-hugging dress must be picked out after your height. If you are a 5 ft 8 inch girl (or taller), with the legs up to your neck and hips to kill for, you'd be absolutely okay wearing any length of a dress. Long-legged (slim) girls are in advantage when it comes to tight clothes as they can pull off virtually any cut and style, heel or flat shoe. However, if you are a 5 ft 1 inch pocket Venus, you'll want to re-think anything that's hitting the middle of your calf as this length will instantly make you look stumpier, shorter and decidedly more grandmother (not to mention you'll look at least 10 pounds heavier). Instead, either opt for a knee or mini length skirt that will show off the leg symmetrically without you risking an unfortunate fashion faux pas.
Curves are killing it
Thank you Kim K for making it possible for all the curvy girls out there to flaunt their curves and still be extremely desirable! Tall or short, you may wear your tight ankle-length pencil skirt or dress and show the world what you've got. To achieve a slightly taller look, opt for a heel; the heel will help lift the bum up and give your body posture.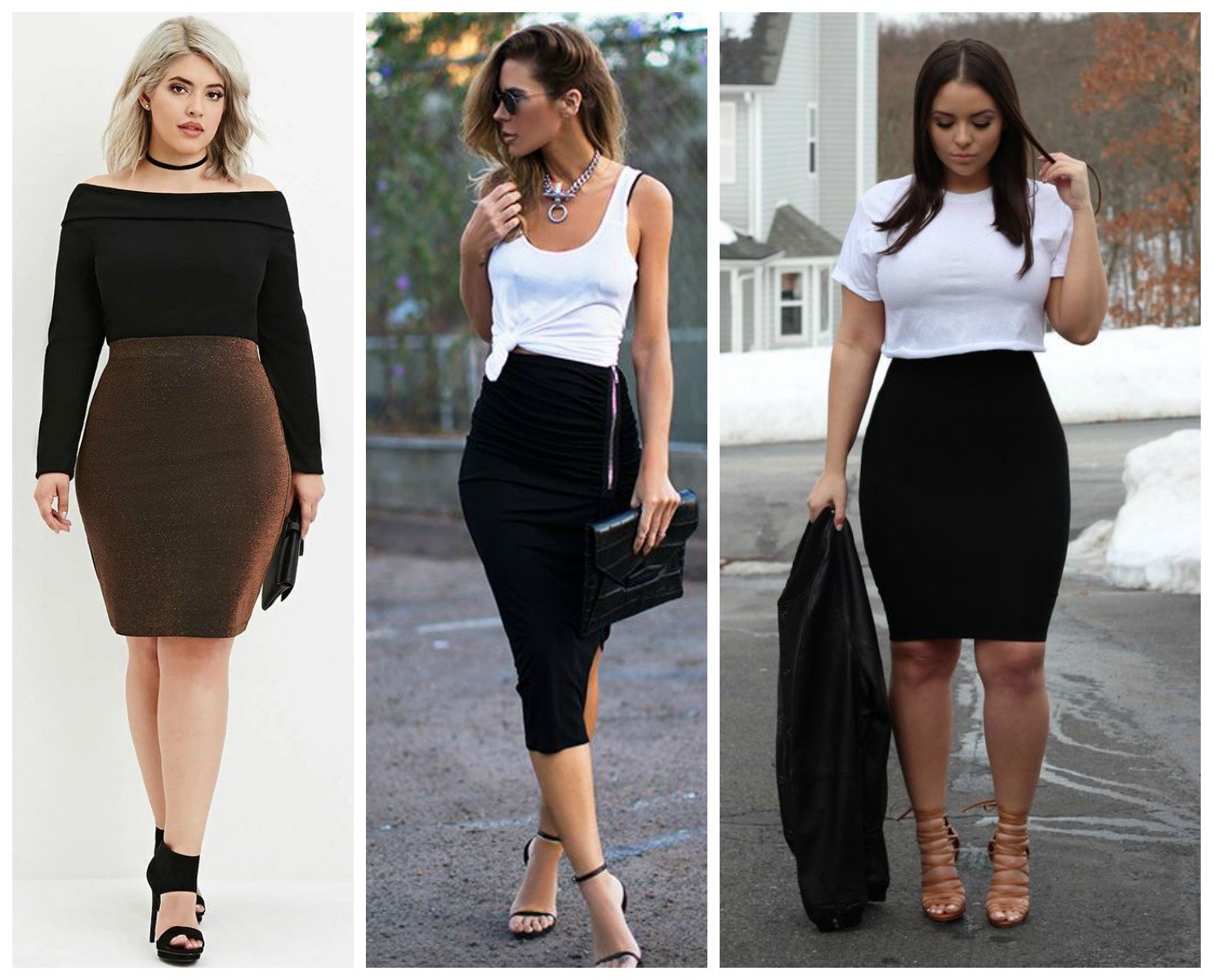 Body shape dictates it
The same dress will look absolutely different on two girls with different body shapes. This is why, when you are choosing your tight attire, know what your body is like. If you are already curvy, throwing a jacket or a coat over will make the perfect balance, but – if you you've got a banana built and you are hoping to get some curve, opt for a mermaid cut that will visually work on giving your body a Kim K line. Belting up (or going for the upper waist) the waist is always a great idea for all the girls who are looking to achieve or emphasize that hourglass shape.
Shapewear is saving it
Regardless of their size, all girls who are wearing their body-cons must have good shapewear in their wardrobe. High-quality ones are made with materials good for the skin and they give the body support in all the right places. Body shapers are saving the day with the thicker girls, too as they are smoothing out even the smallest of bumps and making the body look banging.
Lengths you want to know about
Miniskirts and mini dresses work perfectly for long legged girls. As for short girls – be encouraged to wear a heel if you are opting for something shorter.
A few inches above the knee is the most versatile option and it agrees with girls of almost any size. Wear them with flats or heels, day or night. To visually elongate and slim down the leg/calf, make sure you are tanned right.
Knee length is the most conservative yet the most worn hemline of the bunch. If you don't feel like your legs are your best asset, stay away from this look. Rather, take the hemline a few inches down or up because bodycon midi dresses do tend to add a little extra.
Maxi bodycon dresses work for every single girl out there. Simply beautiful.
6 Style Tips for the Skinny Guy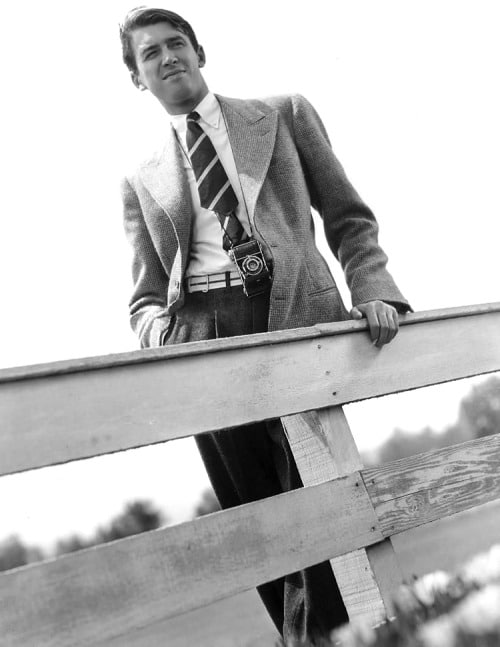 Editor's note: This is a guest post from Robert van Tongeren.
So you're a skinny man and you want to look more buff.The advice you'll hear around here is to hit the gym, gain weight, and build muscle. And I concur!But as a skinny man myself, I know this can take time.
If you're anything like me, you have a crazy fast metabolism that makes it harder to gain weight and build muscle. And besides your fast metabolism, you might also have a hectic work schedule and children to take care of, leaving you less time to hit the gym than you'd like.
So maybe you're already trying your best to follow that advice.
Maybe you're hitting the gym when you can, trying desperately to gain weight, but you're not building the body you want quickly enough, and you want to make the most of what you have now.
Or maybe you're not actually looking to beef up. Maybe you're a long-distance runner who's happy with his thin frame or a jockey who wants to stay lightweight. That doesn't mean you don't want to create a strong masculine impression in everyday life.
Because looking strong has many benefits. Our subconscious sees fitness as an indicator of health, and people naturally gravitate towards healthy people. We subconsciously look for signs of strength and health in our romantic partners, our professional relationships, and even our friends. Men admire other men who look like they could hold their own in a crisis, and women are attracted to men who seem like they'd be sturdy protectors. And everyone likes guys who exude vitality and look like they'll be around for awhile.
So what if I told you that you can evince such an appearance and tap into those benefits even before you've packed on the muscle? By wearing the right clothes, the right way, you can create that strong masculine impression even before you've beefed up your physique.
You won't end up looking like Arnold Schwarzenegger, but the style tips I'm about to share can help you make subtle visual gains that make quite a difference.
1. Avoid Clothes That Make You Look Frail
The first step in creating a stronger impression is to stop wearing clothes that make you look physically weaker.
And chances are, if you're a skinny man, you're wearing such clothes right now. And if not now, I bet you have worn such clothes and probably will again. Frankly, they can be difficult to avoid. But you should still try.
The biggest offenders are over-sized, billowing clothes. Skinny guys often try to hide their frame by wearing larger clothes, thinking they'll look larger themselves as well.
Wrong. The opposite is true. By wearing clothes that are too large for you, you make yourself look like a skeletal scarecrow.
On the opposite end, you also want to stay clear of skin-tight clothes, since they'll accentuate your skinny frame just as much. You need to get clothes that fit you just right.
Your clothes should drape over your body, following your frame closely without billowing or stretching anywhere. (Hint: You probably need to take a trip to the tailor from time to time to get clothes taken in.)
You should also pay special attention to your shoulders and sleeves. The shoulder seam should sit at your shoulder's edge. When it sits past that edge, you give the illusion that you're slumping. And if your sleeves are too roomy (pirate-sleeve syndrome), you look like you don't have big enough arms to fill them out.
Similarly, t-shirts with large sleeves can make your arms look like spaghetti strings (see left image below). Try and find t-shirts that fit somewhat tight around the arm. (You can also roll them up a bit, James Dean style, if you like that look. Just don't roll them all the way up your shoulder. A little goes a long way.)
Skinny jeans and tapered legs can make your legs look like sticks. Avoid them too (if you weren't already doing so).
And avoid wearing large accessories. No bulky watches or wide ties. Keep your accessories proportionate to your frame. You don't want the face of your watch to cover your entire wrist.
Just by fixing these little issues, you'll already be making a huge difference. But you can do a lot more.
2. Wear the One Item Designed to Make You Look Stronger
Did you know you can instantly make yourself appear more buff by wearing one specific item?
I'm talking about a jacket — and not your everyday windbreaker. I'm talking about a suit jacket, sports coat, or blazer.
These jackets are designed to accentuate the male form, making you look more muscular.
Well, first off, they broaden your shoulders. Most of these jackets have padding that create a sharper edge where your shoulder normally starts to slump down. This padding can add about half an inch on each side. And while that might not seem like much, you'd be surprised what a difference it can make.
You want to go for light padding though. Be careful not to get a jacket with padding that's too large for you. It should be subtle, not over the top.
Good jackets will make you look wide in the shoulder and taper down to your waist. This accentuates your V-shape, which is a universal sign of male strength. The V-shape on your lapels will enhance this effect even further.
Lastly, the jacket will open up from your mid-torso to your neck, allowing your shirt and/or tie to peek through. This will create a contrast that draws the eye away from your slim waist and up to your chest, where you are broadest.
All these features help you look stronger, but you can take it even one step further by opting for a double-breasted jacket, which will add another layer of cloth to your torso.
Speaking of layers…
3. Wear Multiple Layers
With each layer you add, you gain a little bit of breadth. Each layer on its own won't add much, but combined they can make quite a difference.
You want to keep a few things in mind though.
First, you don't want to just wear a number of thick layers on top of each other. So no, you can't just put on three thick sweaters. While this will certainly make you look larger, you'll also end up looking like the Michelin Man.
Instead, you want to layer your clothes from thin to thick and from light to sturdy. Start with the lightest fabric and get sturdier with each layer you wear on top of it.
Likewise, you want your clothes to go from light patterns and textures to stronger ones.
And since all your layers (except your possible undershirt) should be visible, you want them to be coordinated. All the colors in your outfit should complement each other.
If you're not sure how to coordinate colors, an easy way to avoid clashes is to use the one-color trick. Simply limit your outfit to one color family, and keep the rest neutral.
For example, you might wear a light mint green shirt with a darker green sweater, topped with a grey jacket. Or you might wear a light blue shirt with a grey cardigan and a navy jacket.
Lots of guys struggle with coordinating their outfit, but the simpler you keep it, the easier it becomes.
4. Wear Fabrics That Add Bulk to Your Frame
Choosing the right fabric is another easy way to add some visual bulk.
Textured fabrics, for instance, give the illusion of having more mass than smooth ones. So look for fabrics like:
Tweed
Flannel
Glen check
Denim
Corduroy
Everything that looks a bit rougher to the touch will suggest you have more bodily mass than you do.
Besides textures, you should also look at the thickness of your knitted clothes.
Chunky, thick knits have become quite popular in recent years, particularly in fall and winter, which are seasons they're obviously more suited for. So besides lightweight wools, you should also have some thick-knit sweaters or cardigans in your wardrobe for casual wear.
The best thing about thick-knit clothes is that they not only are thicker than regular knits, but they're usually textured as well, which means you can strike two birds with one stone.
5. Make Your Neck Look Beefier
When guys think of beefing up, few take their necks into consideration. They think about their chest, abs, arms, and legs.
But Aristotle, in his works on physiognomy (essentially, how people judge other people based on physical appearance), mentions a sturdy neck as a sign of courage and strength.
A thin neck, on the other hand, is a sign of weakness and even cowardice.
So it might not be a coincidence that schoolyard bullies at some point coined the term pencil-neck to throw at whomever they deemed too weak, timid, or cowardly.
Personally, my neck is quite long as well as thin. So I felt fortunate to find some ways to make it both look shorter and sturdier.
Turtle necks are the classic choice to create this effect, but you have many more options. You can find collared sweaters and cardigans in many different models, both classic and modern. You might look into the following styles to find something you like:
Zip necks
Stand-up collars
Shawl collars
Funnel necks
Honestly, anything with a sturdy collar works. Check out these examples:
6. Wear Colors or Patterns That Boost Visual Heft
Most of the tips so far have been better suited for winter. But obviously, you can't throw on too many layers or wear thick-knit clothes when the temperature starts rising.
In summer, you'll rarely wear more than a tee or lightweight shirt in casual settings. You will have to be satisfied with subtler gains, but you can still do plenty to make yourself appear slightly heftier.
For instance, you might wear lighter colors like white, beige, or pastels. Many people know that darker colors slim you down, but few know that lighter colors have the opposite effect. This is also why rooms with lighter walls feel like they are spacier than same-sized rooms with darker walls.
Another reason light colors will work better for you is that they show off what little muscle-definition you have. Since shades are more apparent on a white shirt than a dark one, they will better accentuate your body's natural bulges. So you may not have huge pecs, but wearing lighter clothes can still call some attention to them.
And what about patterns?
Wearing a t-shirt with horizontal stripes can make your chest look larger and your shoulders broader. Because the stripes will be wider on your upper torso due to your sleeves, this helps accentuate your V-shape.
But that's not your only option.
Checks and boxes can also add visual heft to your body, much in the same way that textures do. The smaller the scale of the pattern, the more it increases your visual heft and the stronger it makes you look.
So generally, you want to go for medium-to-small patterns like (micro-)gingham, graph checks, or tattersal. (Large plaids work too, but have a more subtle effect.)
Strengthen Your Appearance, and Your Confidence
You don't have to be physically strong to show your strength of character, strength of leadership, or strength of mind. Such qualities are quite hard to transmit when meeting someone for the first time though.
We all know we subconsciously judge people based on their outward appearance, whether we like to admit it or not. So you also know that people make assumptions about you based on their first impression.
That's why you should have a strong outward presentation to match your inner strengths.
Everyone should work out and build their fitness. But if your gains are slow in coming, or never come at all, you don't have to wait to present yourself as a strong, masculine man.
You should always dress to flatter the body you have in the present instead of pining for a body you hope to have in the future.Just try the tips above, and you'll see for yourself.By wearing clothes that flatter you, you won't just create a stronger image. You'll actually feel stronger too.
Experts agree: We're in the midst of a paradigm shift in women's trousers
Richard Hayne, the CEO of Urban Outfitters, is excited. For the past year, shoppers at the American high street fashion brand's stores have been steadily increasing. At first it was a trickle, but in the last few months, it has become a deluge.
There are a few reasons for the rush of customers, including a healthy US economy and rising consumer confidence (paywall) that has Americans happily spending. But for several months now, on earnings calls with investors, Hayne has been highlighting another important contributor to Urban Outfitters' recent success.
He says we're in the early stages of a tipping point in fashion: not just a new seasonal turn in colors and prints, but the sort of macro-level shift in proportions and silhouette that can come to define the look of an entire decade. Think bellbottoms in the 1970s, tapered jeans in the 1980s, bootcuts in the 1990s, and since about 2006, skinny jeans—a stubbornly persistent silhouette that, despite predictions of its demise, consumers have remained reluctant to quit.
Hayne has been careful not to elaborate on the details of this change. He once explained he wants to avoid tipping off competitors. (Urban Outfitters did not return a request for comment.)
But if you pay attention to what Urban Outfitters and other fashion companies are selling and promoting, what designers have been sending down runways, and what trend forecasters say they're seeing, a new pant shape is gathering momentum. High-waisted and wide-legged, it's slightly "A" in frame, a little more generous with movement, but still structured. The exact proportions and the roominess of the leg can vary, but you'll spot versions of the look all over, including at many mainstream brands and retailers, where it's gaining on the skinny silhouette.
Pants, Hayne has said, are the key to the "macro" upheaval he sees underway in the way women dress: The changes his company is seeing in bottoms, he says, are driving changes in tops, too. "As a matter of fact, I think it's still in the process of being adopted by many people and we're not even fully adopted in it yet," he said on the company's recent earnings call. "So I would say that the macro fashion switch is here for quite a while, certainly through next spring, if not through four, five, or even ten other springs."
He added: "Now, why it's so important, let me explain, is that when the macro fashion changes, the proportion changes. The customer is bound to go out and basically and redo her whole wardrobe."
Macro and micro trends
Trends can come and go quickly, especially in the Instagram age, but a shift of this sort tends to happen slowly and hang around a long time. That's the difference between macro and micro trends, Hayne said: "the macro being much more about proportion and silhouette and the micro being much more about things like fabrication and color." Micro trends may bubble up and dissipate in as little as a few months. A macro shift can last years.
It starts among early adopters, the fashion customer always on the lookout for the newest thing. Eventually, others begin to copy the look, which then gradually trickles down into the mainstream, until ultimately it becomes the standard across the market.
For years now, the skinny jean has been that standard—a few too many years for some, prompting industry onlookers to start predicting a new proportion overtaking the skinny bottom. So far, they've been wrong: Skinny jeans are still on store shelves and piling up in women's closets. Brands, of course, are always adjusting to what customers want, and they've been updating their jeans in the face of ongoing pressure from leggings and athleisure, adding stretch and making them in softer fabrics to keep shoppers interested.
At the same time, influential brands such as Off-White, Gucci, and Vetements have been pushing a fuller, retro silhouette in their jeans that fashion's leading edge has embraced. In 2016, while acknowledging that the skinny jean was far from dead, Sidney Morgan-Petro, the retail analyst at forecasting firm WGSN, told the Washington Post (paywall) that a culotte-style pant was emerging as its heir.
It's been two years since then. Are women's jeans finally moving on a large scale toward a new shape?
"Absolutely," Morgan-Petro says in an email."The shift has pushed past the initial 'early adopter' stage in 2016 & 2017 into more mass commercial appeal in 2018—and looks set to continue pushing into the mainstream audience for years to come," she writes. "A few different styles have contributed to the new look, ranging from wide, cropped styles with high waists to '90s 'mom' jeans and the resurgence of the straight leg."
That doesn't mean stores are already packed with these styles, though. As if to underscore how long a macro shift can take, when Edited, a retail technology firm that tracks millions of products online, released a detailed report on the denim market recently, it found skinny jeans still accounted for most of the denim stocked.
Notably, however, they were losing share, and didn't account for most of the best sellers. Those tended to be wide leg and flared styles. The turnover becomes clearer when you compare the recent numbers with how the market stood a couple years ago. "It's easiest to detect this shifting trend in the bottoms category, with a 32% increase in wide-leg silhouettes in stock this quarter (July 1 – Aug 27) compared to the same timeframe two years ago," says Katie Smith, Edited's director of retail analysis and insights.
Wide-leg styles are selling out more often, she adds, while their average price has grown 23% in the last two years. The suggestion is that the look is slowly but steadily on the rise—and women are willing to pay for it.
Causes and consequences
"If you look at denim from a historical perspective, it makes sense that consumers would embrace this change around 2017," says Morgan-Petro. "Denim silhouettes shift in a major way about every 10 years, enough to define the decade when you look back on it. We entered the skinny jean phase around 2007 when we left bootcut behind and stuck with that silhouette for about 10 years without fatigue. It was time for a change."
But why this look in particular? There are a few theories.
Both Morgan-Petro and Smith point to the desire for comfort and easy movement as having an influence. These have become big priorities, and were among the factors that led shoppers to embrace athleisure. According to Morgan-Petro, people have grown a little tired of being perpetually in either leggings or jeggings, and are looking for a slightly more tailored option in bottoms—but one that still lets them move.
Both also note a change in what women consider sexy. Many are moving away from the skin-tight and toward something a bit more subtly confident, and maybe less overtly gendered.
Then there are other possible factors. The ascendance of sneakers to the status of fashion focal point, rather than just an everyday staple, may have something to do with it. Bulked-up shoes from Balenciaga's Triple S to the Fila Disruptor II have been huge hits over the past couple years, in part thanks to the sneaker-centric ascendance of streetwear.
And they look great with this new silhouette. "Chunky sneakers, made popular by Balenciaga and co, are balanced out better with wider-fit legwear," Smith says.
Womenswear's roomier new silhouette also mixes with streetwear's relaxed look, Smith notes, and Morgan-Petro makes a similar point about the ongoing resurgence of 1990s style, taken up most avidly by young shoppers. "This silhouette also pairs nicely with the slew of cropped tops, heritage athletic branding, and retro sneakers permeating this demographic," she says.
The high-rise, relaxed shape is a match on all of these points. If it is finally—finally!—replacing the skinny jean, it's good news for fashion retailers like Hayne, who had lamented the endurance of the skinny jean in the past: The industry relies on people wanting new styles to drive sales, and a woman with a closet full of skinnies isn't likely to go out and buy more.
But when the look changes, she has to go shopping if she wants to avoid looking outdated. Moments like these, Hayne said on a recent call, is when demand is at its highest. That's what he's excited about.
Why tight clothing exposes you to a number of serious health risks
Are you fond of wearing tight pants, skinny jeans, skirts, corsets and other restrictive, tight clothes?Well, you are exposing yourself to a number of serious health risks.
According to a new research, just like tight pants cause infertility problems in men (overheating of the crotch area), they can also cause yeast infections, urinary tract infections in women and the most serious of them all, endometriosis.
Endometriosis is a condition where the cells that would normally be located on the lining of uterus (where monthly periods come from), are found to be located outside the uterus.
This is usually mainly along the surfaces of other pelvic organs like the ovaries, surfaces of the intestines, or even bladder.
Women with endometriosis usually have reduced fertility potential due to tubal damage and ovarian function disturbance.
A research carried out by Prof John Dickinson of the Wolfson Institute of Preventive Medicine and published in the British Journal of Obstetrics and Gynaecology links tight clothing to endometriosis, a gynaecological medical condition that can cause infertility in women.
The study titled Could tight garments cause endometriosis? says tight clothes may provide the force required to drive endometrial cells from the womb to accumulate in the ovaries.
This research is particularly important because many women consider tight clothes fashionable and trendy. Celebrities and everyday people alike have been squeezing into slimming, tight clothing for centuries.  Whether it was corsets in the Victorian Age or skinny jeans in modern times, the fashion to be thin has been unsurpassed.
Many times when we buy a pair of jeans, we buy them too tight to fit and we squeeze ourselves into them regardless of the pain it causes us while wearing them. Women love to copy the fashion world and when celebrities go for tight jeans, we follow suit.
Trendy as it may be, the research warns,
"There has never been a direct comparison of intra-abdominal solid tissue pressure between people wearing and not wearing commonplace tight abdominal garments. But it seems reasonable that such garments would produce at least a small sustained rise of intra-abdominal pressure.
Prof Dickinson points out that the garments a woman wears during her menstrual days could be important.
"If the garments are so tight-fitting as to produce even a small sustained rise of intra-abdominal solid tissue pressure, retrograde menstruation is likely to occur when the garments are removed and when the salpingo-uterine junction is relaxed between uterine contractions
 His hunch is supported by the fact that the condition seems not to exist in countries where loose clothing is the norm.
Almost all women in India wear sarees and have no cosmetic need for constricting garments. Among about 9,000 articles in West African, Central African and East African medical journals, there is only one report of endometriosis from Central Africa, but the five women studied were all from professional classes and may have been wearing Western-style clothes,
Dr Alfred Murage, a consultant gynaecologist and assistant professor in the Department of Obstetrics and Gynaecology at the Aga Khan University Hospital, concurs with the study.
For More of This Stories Subscribe to the Standard Epaper to get a copy of Eve Woman in the Standard
"This may also translate into changes in pressure inside the pelvic organs, which may disrupt uterine function. Potential spillage of cells from inside the uterus to abnormal locations in the pelvis may then be implicated as a cause for endometriosis,
He cites other conditions that arise as a result of wearing tight clothes, including numbness due to compression of nerves, muscular cramps due to compression of blood vessels, direct effects on the skin due to pressure of tight clothes, heartburn due to back pressure on the stomach and small intestines and in severe cases, low blood pressure and fainting due to reduced blood to the heart.
Beth Wangui says: "From the little I know, when women's pubic areas are kept tightly under wraps, the area becomes warm and moist. This makes it a breeding ground for bacteria and, as a result, can cause yeast infections. The vaginal area becomes itchy, irritating and painful. Tight clothes and under garments also slow down the rate of digestion, causing indigestion.
Connecting the relationship between fashion and health, Murage says it is best to wear well-fitting clothes.
"If it is necessary to wear tight clothes, this should be limited to just occasional periods, with reversal to loosely fitting clothes as soon as possible.
His sentiments are echoed by Dr John Ong'ech, a consultant gynaecologist and Head of Reproductive Health at the Kenyatta National Hospital, who says women should avoid tight clothes.
"There is published evidence of a link between tight clothes and endometriosis. The increase in intra-abdominal pressure may cause retrograde menstruation thus causing endometriosis, a cause of infertility,
 He adds: possible health issues of tight clothes include low standards of hygiene, which result into recurrent pelvic infection. Obese women and those using corsets are also likely to have endometriosis.  I have seen many cases of endometriosis in Kenya but it is difficult to link them directly to tight clothing, but they tend to be evident in women of higher social class who have more tendency of putting on tight
Ruth Malecha, a 30-year-old who works at a publishing firm in Nairobi agrees that skinny jeans and tight tops are a health risk.
"I have no doubt that tight undergarments can be harmful. But as for tight tops and jeans, I don't mind them. I don't think they are a fashion mistake. If they are, then more civic education needs to be done to enlighten women on their possible dangers,
Dr Ignatius Kibe, a pharmacologist who also doubles up as a reproductive health expert says it has been possible to scientifically blame infertility on tight garments and subsequently associate infertility to endometriosis.
"When a woman's menstrual flow is forced to retrograde or flow back from the cervix upwards, it is said to be retrograde flow. When someone wears tight garments, there will be increased intra-abdominal flow from the cervix to the upper parts of the uterus,
Pressure on the cervix forces any fluid to push backwards. Such sustained rise of intra-abdominal pressure, which will be intermittently released when one wants to go for short or long calls will definitely cause disturbances in the endometrium.
He adds: "Tight fitting clothes do not allow air flow to the external and urinary reproductive organs.  This predisposes one to proliferation of urinary tract and sexually transmitted diseases such as yeast, chlamydia, mixed infections and cystitis. All these conditions can precipitate blocked fallopian tubes resulting into sterility.
Jean Mbaka, a waitress at a local restaurant who was a fan of tight clothes, has learnt the hard way.suffered severe episodes of abdominal pain due to tight jeans and experienced a sudden drop in blood pressure,
Fashion Tips and Style If You are a Skinny Girl (Part 1)
Some people mostly in fashion industry likely to claim that being skinny is better than having too curvy silhouette, as they create such image that many girls nowadays dream about having a skinny and tall figure as the supermodels on runway. On the other hand, fashion stylists also say that even though many trends look great on skinny figures there are still some key items every skinny woman should invest in and some fashion no-no's that are best avoided.
Truly that most women are never satisfied when looking in the mirror that they can spend so much time in thinking about the attire to dress up in. Whether they were naturally born too tall, too short, too fat, or too skinny, lists of "how to wear" and "what to wear" can go on till forever. And although there are many practical advices for other body types, we cannot find so many useful fashion tips for skinny figure. So, take a look at some fashion tips for skinny girls to achieve a gorgeous result when looking in the mirror.
Dresses best for skinny women as you can try those
peplums, babydolls, straight-cut dresses, and shifts for adding curves and volumes
The Right Cut
Focusing on how to create curves and volume is the main goal for skinny girls when fashioning their attires. You need to create curves where you want them, or to add a balanced weight to the entire look. Here, you can dare to wear very tight close cuts or longer, a slight hugging dress, or bigger cuts to make you look wider. Nowadays, there are a number of designs that specialize in creating perfect slim size cuts with feminine curves places exactly where they are desirable.
Sleeves and Necklines for skinny women
Dresses and tops with volume on shoulder and hips are great for thin women to create the illusion of curves between waist, bust and hips. You can add curves with an empire-waist dress, peplum style dresses and tops, or you can make fuller silhouette with shift dresses or baby-doll style clothes, although sometimes baby-dolls can also create a visual shorter look.
Designs of sleeves, either for tops or dresses, for skinny women
Sleeves: If you want to hide your scrawny arms, opt for shirts with volume sleeve to create wider look and to balance your silhouette. Batwing sleeves are also great for adding some additional shape, while long sleeve tops with prints are great for disguising thin upper arms.
Draw attention away from the upper half of your body by investing in bright shoes, trousers or skirts, and hide your arm by pairing a long-sleeve top with a bomber jacket or waterfall blazer. Tucking in shirts can also make your hips look wider which will make your legs look better too.
Play with colors, prints, ruffles, layers, and other  elements for adding volumes
Busts: To fill out the bust area, opt for shirts or dresses that feature heavy prints and colors, as well as details like pleats, ruffles, twists, knots, or ruching at the bodice. If you have a flat bust, opt for a dress with sequins, jewels, or a bow near the collar area to help out your bust. Draping at the neckline can be a very flattering style for small-busted figures, but avoid very deep cleavage such as V-neckline and play fairly with the chest. You may as well wear tops and dresses with ruffled necklines or play with collar that is high and chunky including the turtle neck, high cowl-neck, or mandarin collars.
Layering is also a great way to create dimension around the bust area. Abuse chunky clothes and play with all details, layers, prints, and colors accordingly. But don't exaggerate. The goal is to add volume with balance, not to attract people attention with something tacky!
Skinny jeans, bootcuts, slim-cut trousers  and cigarette pants best suited for skinny legged women
Trousers and skirts best to wear for skinny women
As for trousers or pants, a low rise is ideal for creating curvy silhouette. Trousers like boot-cuts or flared pants make your bottoms round and can give your body extra shape and dimension. Make sure you go for the ones that are a bit of flair at the bottom – tight-fitting but flare out at the ankles at least from the knees down. Opt for trousers that are well fitted and notice that wearing palazzo or extra wide-leg pants sometimes just make your legs look lost
Not that the skinnies look bad for skinny women, but super snug like jegging jeans or extra-fitted pants are not really meant for this kind of body type, as they can just end up making you look skinnier. Better to choose a slim straight or a cigarette pant instead. But, obviously you can still pull off those fabulous skinnies by abusing bolder prints and colors to give a little more presence to your legs.
A-line skirt, pencil skirt, and mini skirt best suited for skinny women
Where skirts are concerned, as well as the dresses, try clothes that are round from your waist down. Asymmetrical, tube or pencil skirts – short or long – that tapers at the knee is a good bet to give a visual extra pounds on your hips. While midi skirts with the hem that stops at the shapeliest part of you calf are also the best bet for skinny women. Play with belts, coats, pleats, tights, etc. to maximize the appearance you want to achieve
Outfits with shorts best fashioned for skinny girls
If you wish for a mini, pieces like bubble skirts, flare skirts, and A-line skirts can also be a good option, just make it about four inches above your knee and allow the skirt to be well fitting, not a free size one. When choosing shorts, go for the shorter ones, the well fitted – not too loose and not too tight – short shorts around the hips. Avoid very wide leg shorts as they make your legs look like a pair of sticks or the very tight ones that will only make your body looks even skinnier. However, sometimes skinny women like to sport any kind of shorts and draw the attention away from the lower part of the body by adding striking and full details on the tops, which can be pleats, prints, appliques, bold colors, layers, etc.
If you are a thin, petite figure, avoid those super-maxis, oversized skirts or trousers as they will only make you look even shorter and smaller. A lot of women use baggy clothing as a means to hide the fact they are on the thin side, this is a mistake as it actually accentuates how small you are as the clothing tends to swamp your frame. Maxi-skirts with the right size and height are actually great for hiding legs and looking stylish at the same time, but again remember to avoid anything too baggy.
Continue this article to "Fashion Tips and Style If You are a Skinny Girl (Part 2)" for knowing other tips on how and what to wear best suited for skinny women.
Meanwhile, take a look at some style inspirations from street fashion, campaigns and celebrities best known for their slender figure, always well put together and really make the most of their figures.
Ideas of pants, dress, and swimwear for skinny girls.
Abuse colors and prints to achieve those volume and curves, as well as your youthful, teens-spirit
Best trouser street fashion styles for skinny girls
Alexa Chung, known for her extremely cute and chic style, perfect for those with skinny frame
Keira Knightley always looks good and gorgeous with dresses and skirts
Not to mention, don't forget to check more style ideas for skinny women via article "Fabulous Street Fashion Styles to Follow for Skinny Ladies". Wish you all the most beautiful day 🙂
Outfit Ideas for Busty Apple Body Shape
question by Joanna
Flowy or loose Tank Top with Bandeau underneath to create smaller bust visually
Tank Top with Cardigan or Scarf for Busty Ladies
Spring Summer Outfits for Women with Large Bust
Outfits with Pants for Ladies Over 50
question by Fancy Nancy
Source : Chico's Pinterest