If you're like me at all, you'd probably rather stay in bed than spend time picking out an outfit every morning. I'll choose my old beat up Converse sneakers over a pair of heels any day. I may be lazy, but I still know the power of a great outfit, and I love to look and feel my best! Here are a couple easy outfit ideas that keep me looking stylish, while letting me sleep in a little bit longer every morning.
1. Comfort is key.
Wear pieces that you feel comfortable in! You know that top that you constantly have to adjust throughout the day? Those jeans that never want to stay up? Cut those items out of your closet, and swap them out for pieces that fit well and work with your daily schedule.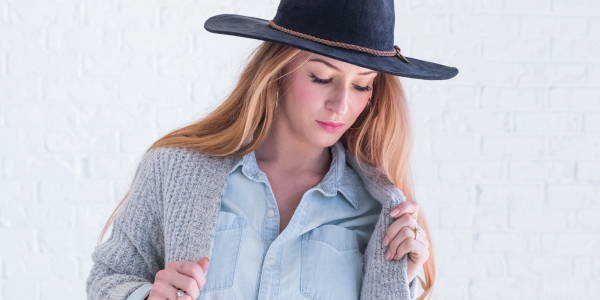 2. Invest in basics.
Black leggings, white t-shirts, comfy cardigans…stock up on the pieces that you can easily pair with the rest of your wardrobe. You can spend more time under the covers than in your closet in the mornings if you have a bunch of super versatile pieces that go with anything!
3. Express yourself with statement pieces.
Pair basic pieces together, and spice up your outfit with fun statement pieces. Add some fun accessories that you absolutely love to show off your unique style! One of my favorite style rules is the rule of three. Every outfit should have two foundation pieces (like a top and some jeans) and then a third piece to tie it all together. Try to add an element of surprise in every outfit! A pair of crazy earrings or a colorful scarf can turn a really simple outfit into a total head-turner!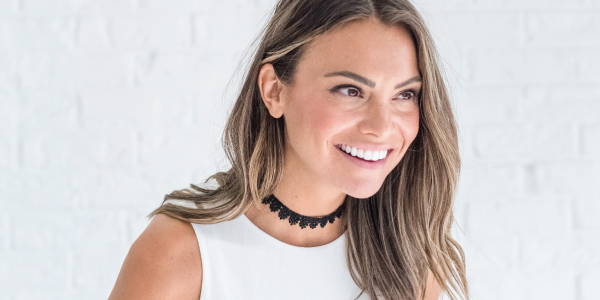 4. Nail down a beauty routine.
Take care of yourself! Having healthy skin, hair, and nails makes any beauty routine a million times easier. Establish a consistent beauty routine to make things go smoothly when getting ready in the mornings.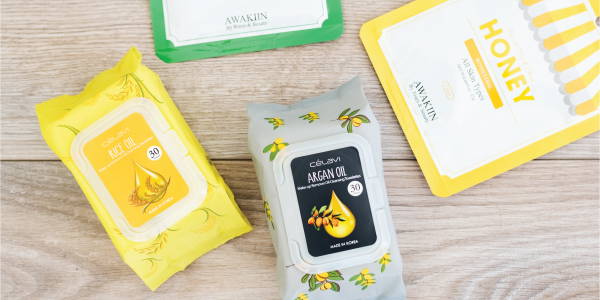 5. Be yourself!
Lazy girl style is all about feeling comfortable in what you're wearing, so make sure that you can express who you are through your clothes! If you have a graphic tee that is your absolute favorite, or a pair of sneakers that you'll never be able to get rid of, work those things into your daily wardrobe! These easy outfit ideas help you to feel your best in your clothes and let you show off the girl wearing them!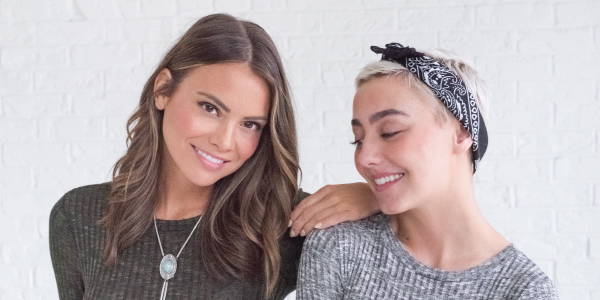 Get the Best Piks for Girls' Dresses – Plus More Clothes for 10-Year-Olds
Finding cute clothes for 10-year-olds, 11-year-olds, and up that don't look too young or too old can be quite the challenge. Your girl's not little anymore, but she's not quite a teen or young adult either.
Plus, many girls at this age are just starting to take an interest in fashion and figuring out their personal style. (Is she a girly girl? Trendista? Classic athletic? Click below to find out!)
Sign up to kidpik for free and take our style quiz!
10- to 12-year-olds 💗 dresses
So many girls start to LOVE wearing dresses. Maybe it's because they're super comfortable, but we actually think it's because dresses are so easy to style for every girl. They're an all-in-one outfit, you can throw one on and leave it as is – or add some extra personality with shoes, accessories or a jacket on top!
Is your girl ready to figure out her dress style? If so, keep reading to get our top tips to help your tween rock a dress!
5 Types of Dresses for 10 to 12-Year-Old Girls
1. Shirtdress
Shirtdresses are so comfortable and trendy. They're the perfect everyday dress for classic girls.
2. Skater Dress
Skater or fit-and-flare dresses are seriously cute for the sporty girl. Clothes for 10-year-old girls don't get much easier to style than this.
3. Maxi Dress
We love full-length dresses for 10 and 11-year-old girls because they can be dressed up or down for just about any occasion.
4. High/Low Dress
These dresses are the best of both worlds. Because they're high at the front, they're easy to move in. And the low back hemline adds interest (and a bit of extra coverage) like a maxi dress.
5. Dressy Dress
These dresses are great for special occasions & red carpet events.
5 Occasions Your Girl Will Love Wearing Dresses For (Plus Styling Tips)
Who doesn't love wearing cute clothes? For 10-year-olds and up who are just starting to notice and experiment with their style, each of these occasions make for the perfect opportunity to dress up!
Piano Recital
Help your girl get excited for her big recital with a new dress. That way, she can look and feel her best – and then play her best!
School Presentation
Every 10- 12-year-old girl's clothes should include at least one outfit suitable for a school presentation. A dress is perfect because it'll make her feel a bit more dressed up than usual.
Friends' Parties
Cute clothes for 10-year-olds (and older) are non-negotiable when there's a birthday party to go to every couple of weeks! Make sure your girl has 2-3 cute party dresses so she can switch up her outfit each time.
Family Get-Togethers
Get your girl ready for family get-togethers with a super cute dress! Just be prepared for Great Aunt Mabel to say loudly, "Ohh my, isn't she growing up fast?"
Everyday Fun
Dresses aren't just for special occasions – they're so wearable and comfortable that your girl might want to wear a dress every day. And that's completely okay, too!
An entire generation came of age on the internet, and high school cliques have morphed into an online phenomenon – creating an entirely new group of subcultures.
Hipsters have been replaced by the VSCO girl, while the characteristics that were once used to label someone "scene" or emo may now be applied to "e-girls".As the internet lexicon grows, it can be hard to keep up. This is everything you need to know about e-girls.
What is an e-girl?
E-girls were created, and exist, almost entirely on the internet, with the name just a shortened version of "electronic girl".
The subculture typically consists of teenagers and those slightly older, and can be defined as people who spend a lot of time on the internet – using platforms such as Twitch, for live-streaming, Instagram, Discord, and most importantly, video app TikTok – to create an online persona.
But while VSCO girls summon imagery of nature and friendship bracelets, e-girls more closely resemble the "scene" trend of the 2000s.
Although it is difficult to pinpoint exactly what makes someone an e-girl, characteristics such as an interest in video games, memes and anime are often common, as are coloured hair and heavy makeup.
Interestingly, the term has recently undergone a change from having a negative connotation to now being used ironically by those who self-identify as "e-girls".
What do e-girls wear and look like?
Most recognisable about e-girls is their style, which typically includes hair dyed shades of blue, pink, or other colours of the rainbow, and worn in half-pigtails.
The makeup is the most iconic part of the look, with e-girls often choosing heavy black winged eyeliner and bright blush swept across their cheeks and noses.
The look can be completed, and often is, with hand-drawn x's, hearts or faux freckles.
The typical outfit includes oversized band t-shirts or mesh tops paired with high-waisted pants or plaid skirts.
Colourful hair clips and facial piercings can also be part of the e-girl look, as can a slight but intentional resemblance to Anime characters.
Where did the term come from and how has it changed?
As previously stated, e-girl wasn't always the ironic identifier it has now become. On Urban Dictionary, early definitions of the word describe females who play video games to lure men in with their "cool girl" personas.
"In short, it's a misogynist insult born of boys fantasising that girls who share their hobbies are clamouring for their time and energy," writes BuzzFeed reporter Lauren Strapagiel.
However, in recent years and alongside the rise in popularity of TikTok, teenagers have reclaimed the name and label as a clear indicator of their own popularity, as proven by their thousands of followers.
On Instagram, a search for the hashtag "egirl" results in more than 600,000 posts. On TikTok, where it can be argued the trend started, there are countless videos showing teens transform themselves into e-girls.
Adorable Coming-Home Outfits for Your Newborn Baby
Give your old outfit an all-new trendy look! DIY clothing hacks for girls and more awesome fashion hacks you must try 🙂
Subscribe for more:- https://goo.gl/RFG1rf
Try some awesome calligraphy ideas and more:- https://goo.gl/PTV4M6
Relate to our videos with these crazy facts:-
https://goo.gl/Ku86fS
Become a pro at photography:-
https://goo.gl/CjRgQH
Watch more amazing videos:
https://goo.gl/Vn729G
Watch Our Room Decor Videos:
https://goo.gl/3bRpjM
Watch Awesome Hack Videos:
https://goo.gl/xBdo8p
Blossom brings you Fun craft and DIY projects to complete with your little one. Enjoy our collection of fun and easy DIY tutorials! Our easy-to-follow, wonderfully edited videos show you make these easy DIY's and hacks with ease. Thanks for watching, and subscribe today!